The home stadium of AEK Athens FC is situated in Nea Filadelfeia, a northwestern suburb of Athens, Greece. With an all-seater capacity of 32,500, it stands as the largest football-only stadium and the second-largest football stadium overall in Greece. Constructed in 2022 on the former site of Nikos Goumas Stadium, the club's previous ground, this stadium represents the pinnacle of modern facilities in Greek football.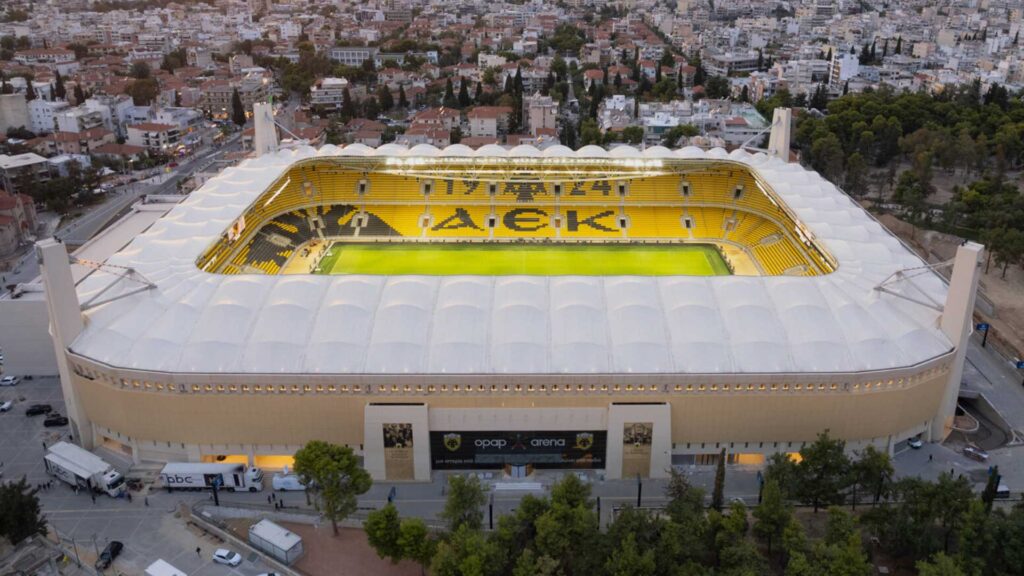 The stadium has both a founding and commercial name. Its founding name, Agia Sophia, is a tribute to the Hagia Sophia in Istanbul, formerly a Greek Orthodox church. This name underscores AEK's profound cultural connections and the heritage of its founders from Constantinople. As for the commercial aspect, the stadium is known as OPAP Arena. This name is the result of a five-year naming rights agreement secured by OPAP – Greek Organisation of Football Prognostics S.A., beginning in 2022.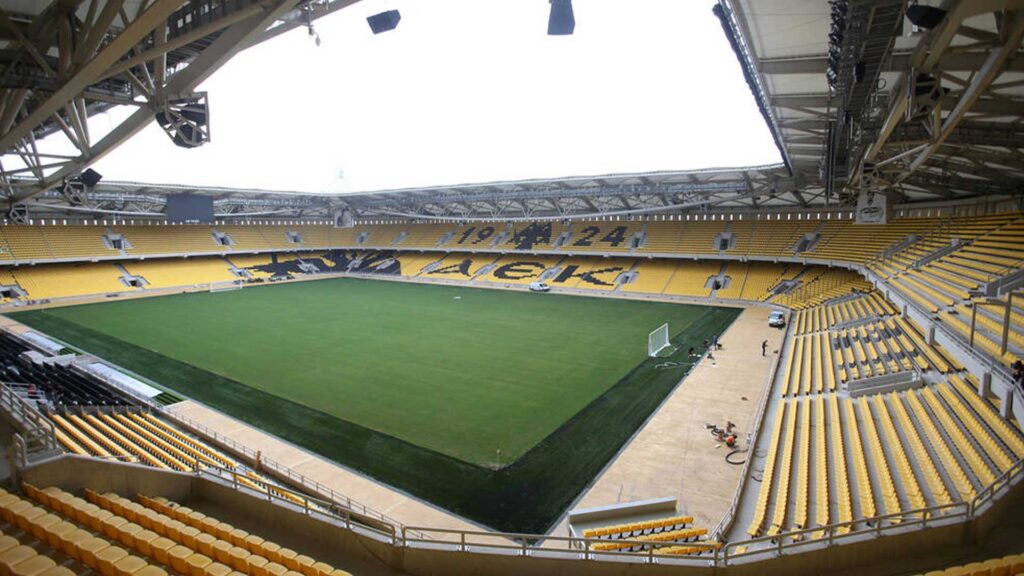 Stadium construction commenced with earthworks on July 28, 2017, initiating the first phase that focused on excavations and retaining works, originally planned to span 5 months and ultimately concluding on December 5, 2017.
A pivotal announcement on February 6, 2018, revealed that "ERMONASSA SA" would oversee the second phase, encompassing remaining earthworks, the establishment of the reinforced concrete main structure, construction of concrete-reinforced and prestressed pillars, and the installation of stands. This phase, expected to take 14 months, officially began on February 12, 2018.
The third and final phase, which commenced on March 30, 2020, reached successful completion in early September 2022, marking a significant milestone in the stadium's construction timeline.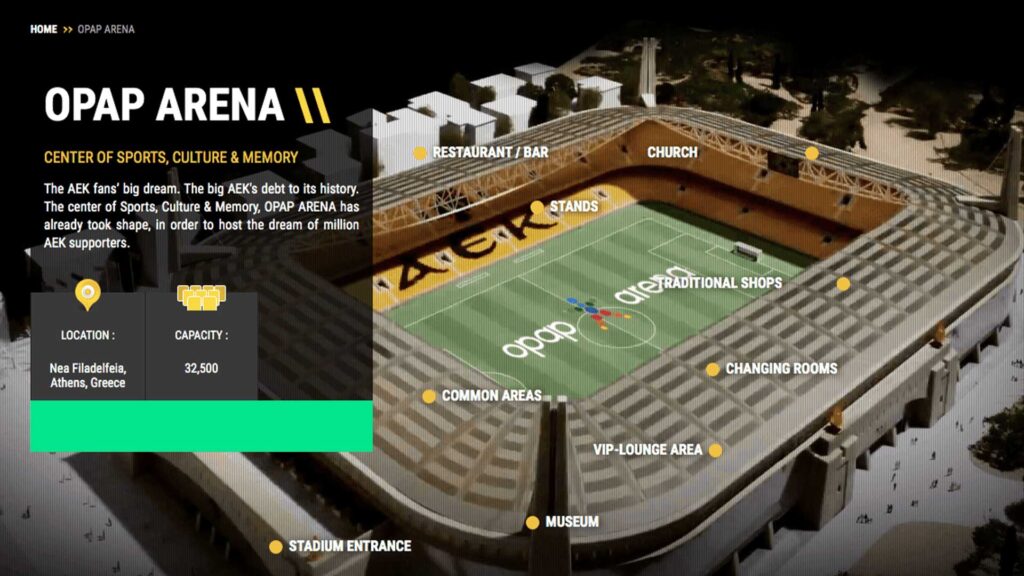 Commencing on March 27, 2023, the stadium proudly assumed the role of hosting home matches for the Greece national football team, inaugurating this new chapter with a noteworthy 0-0 draw against Lithuania.
Adding to its accolades, the stadium clinched victory in the 13th edition of the Stadium of the Year award, securing the top spot in the public vote for the best stadium inaugurated in 2022.
Anticipation continues to build as the venue is poised to serve as the concluding stage for the 2023–24 UEFA Europa Conference League season, with the final scheduled to take place on May 29, 2024.