Stadio Diego Armando Maradona, formerly known as Stadio San Paolo, is a football stadium located in Naples, Italy. It is the fourth largest football stadium in Italy, after Milan's San Siro, Rome's Stadio Olimpico and Bari's San Nicola. For the 1960 Summer Olympics in Rome The stadium has a rich history and is known for its passionate football atmosphere.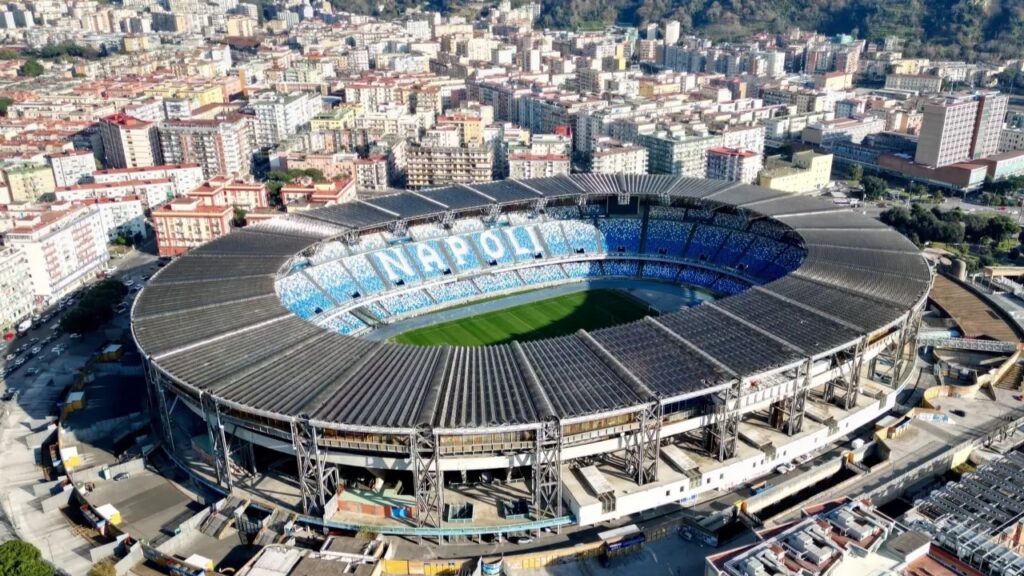 Capacity: The stadium has a seating capacity of approximately 54,726 spectators. It's a decent-sized stadium, which can create an electric atmosphere when it's filled to capacity.
Rating: 4/5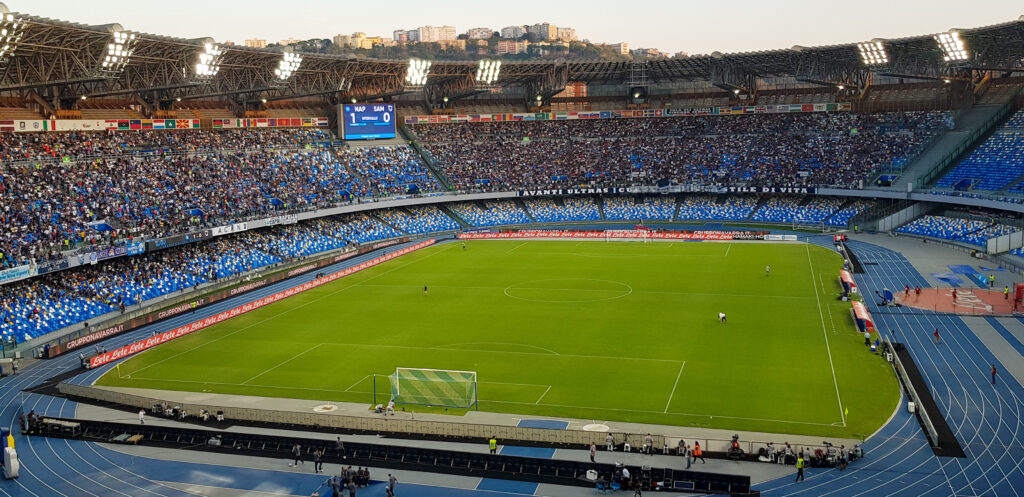 Atmosphere: The atmosphere at Stadio Diego Armando Maradona is legendary. Naples is known for its passionate and vocal football fans, and they create a vibrant and intense atmosphere during matches. The fans' enthusiasm and dedication to their team, SSC Napoli, are unmatched, making it one of the most exciting places to watch football.
Rating: 5/5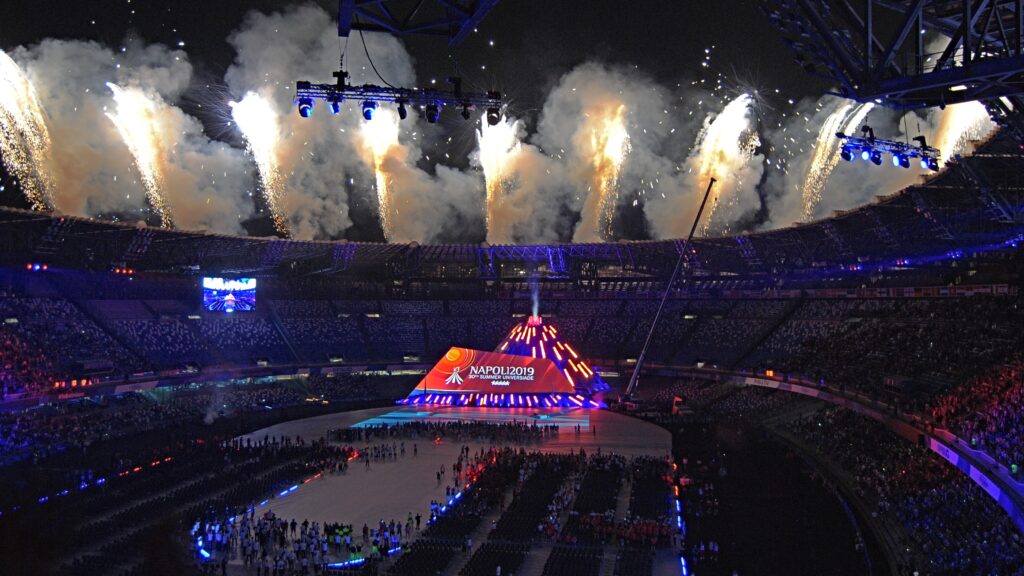 Ticket Price: Ticket prices can vary depending on the match, the opponent, and the seating category. In general, Italian Serie A matches are known for having relatively affordable ticket prices compared to some other top European leagues. However, high-profile matches or matches against top rivals may see ticket prices rise.
Rating: 3/5
Hospitality: Hospitality options at Stadio Diego Armando Maradona typically include VIP boxes, corporate suites, and hospitality lounges. These areas provide a more comfortable and exclusive matchday experience, often with catering services and great views of the pitch. The hospitality services may vary depending on the specific match and the club's offerings.
Rating: 3/5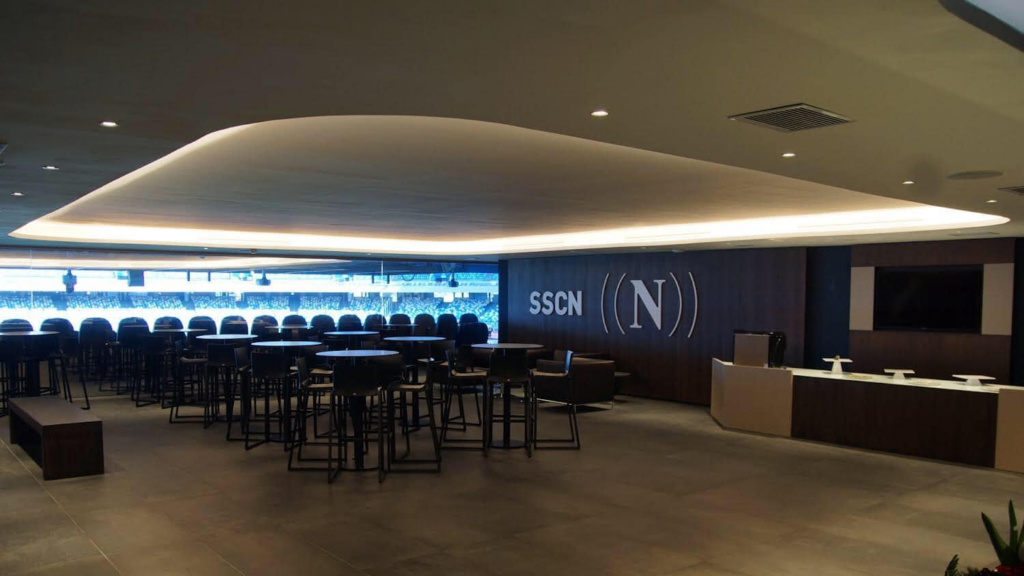 Overall Rating: Stadio Diego Armando Maradona excels in creating an exceptional football atmosphere and offers reasonable ticket prices, but it may not provide the most luxurious hospitality options compared to some other stadiums. However, the incredible passion of the fans and the historical significance of the stadium make it a unique and memorable place to experience football. Overall: 3.5/5