Euro 2024 is on the horizon as Germany gears up to host the 17th edition of the UEFA European Championship.
Germany was chosen to host the 17th UEFA European Football Championship, slated for 2024, following the decision made at the UEFA Executive Committee meeting in Nyon on September 27, 2018. Turkey was the sole other applicant to host the UEFA EURO 2024. While West Germany organized the 1988 edition, this marks the first occasion for unified Germany to host the UEFA European Championship. Additionally, the country previously hosted the 2006 FIFA World Cup.

As hosts, Germany secured their spot in the finals, marking their 14th consecutive EURO appearance. Since 1972, Germany/West Germany has participated in every EURO tournament. The team claimed victory in the 1972 and 1980 editions as West Germany, and after reunification, triumphed at EURO 1996.
This means there are 23 spots yet to be claimed in the finals, which will be decided through the European qualifiers held from March to November 2023 and the scheduled play-offs in March 2024.
01. Olympiastadion, Berlin | Capacity: 70,033 seats | Opening: 1936
Since reunification in 1990, Berlin has served as Germany's capital, offering one of the most vibrant and diverse experiences for visitors within the country. Overflowing with historical and cultural significance, the city boasts attractions like the iconic Brandenburg Gate and the towering 368-meter TV tower, which provides breathtaking views from its observation deck. Notably, Olympiastadion Berlin will host the final match for Euro 2024.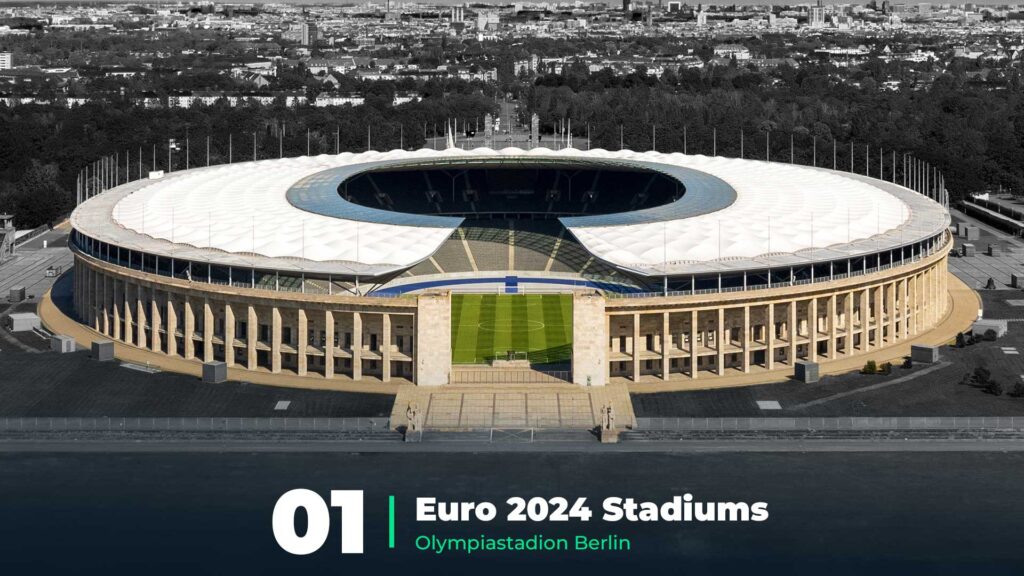 02. Football Arena Munich | Capacity: 66,026 seat | Opening: 2005
Munich, with a population of approximately 1.6 million, stands as Germany's third-largest city, teeming with history, art galleries, verdant parks, and charming beer gardens.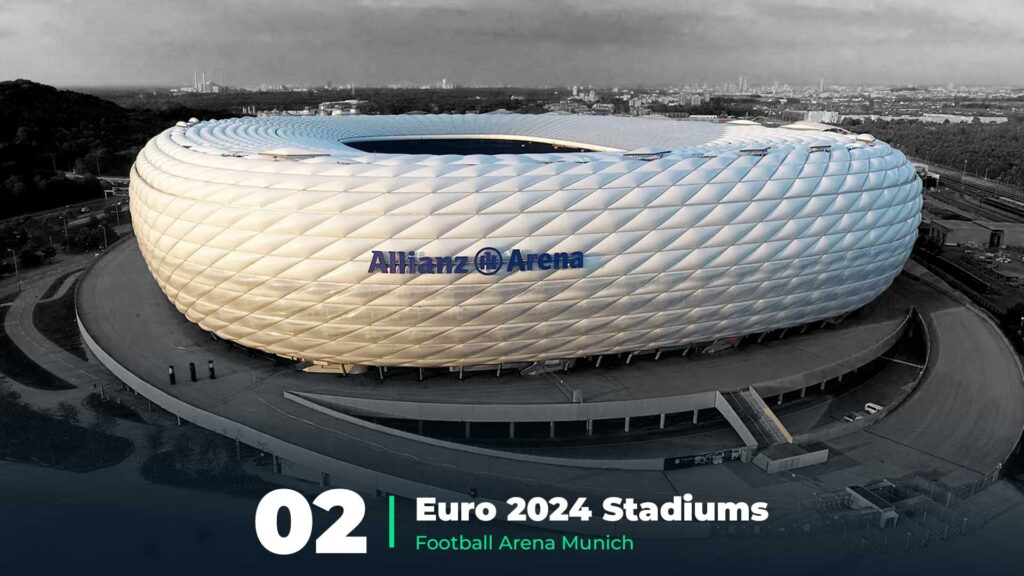 03. BVB Stadion | Capacity: 61,524 seat | Opening: 1974

Fifty years ago, Dortmund was primarily recognized for its coal, steel, and beer industries. Today, it stands as the cultural epicenter of the Ruhr district, evolving into a significant technological hub. It boasts a lively cultural scene and showcases its rich sporting legacy at the German Football Museum.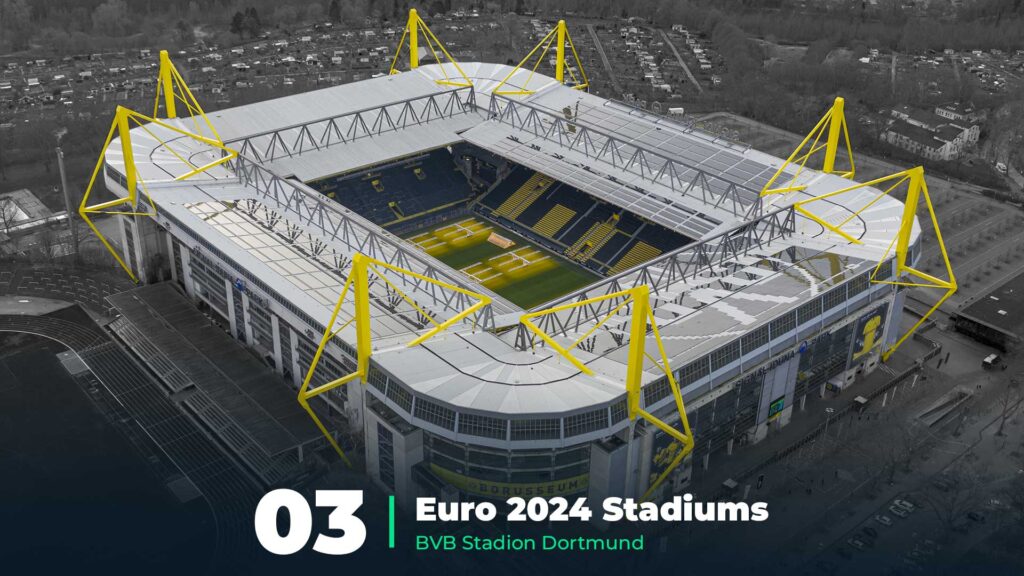 04. Arena Stuttgart | Capacity: 50,998 seat | Opening: 1933
Stuttgart, a prominent industrial hub, houses two globally renowned car manufacturers—Mercedes and Porsche. Beyond its industrial identity, visitors can immerse themselves in a rich culinary experience, featuring a vibrant wine scene. Among the local specialties, Flädlesuppe (pancake soup) takes center stage, offering a taste of the region's distinctive flavors.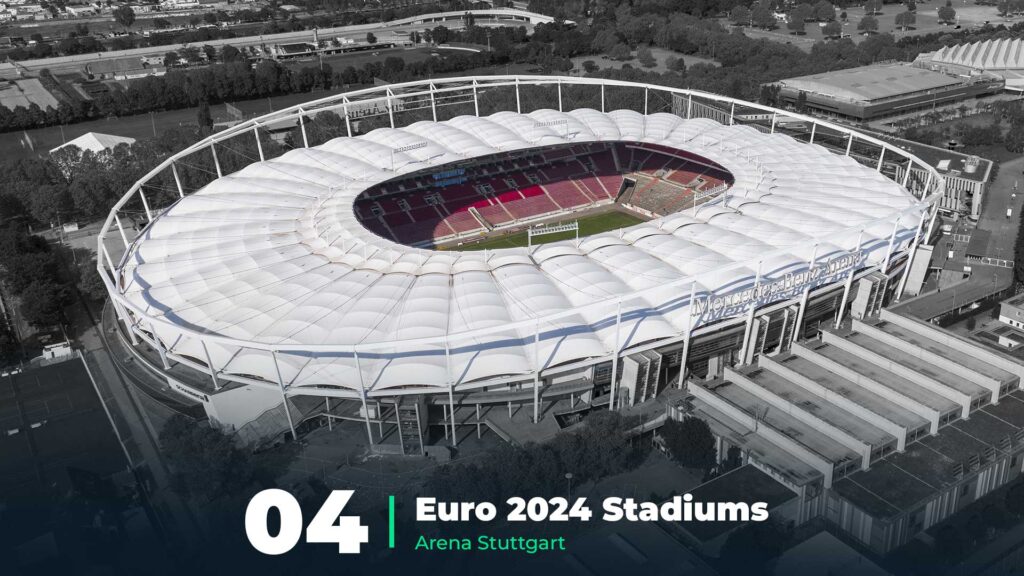 05. Arena AufSchalke | Capacity: 49,471 seat | Opening: 2001
Gelsenkirchen, historically rooted in coal mining and steel production, now offers visitors a blend of green spaces, theaters, and leisurely boat cruises. Amidst these attractions, the city proudly preserves the industrial legacy of the Ruhr district, showcasing its rich heritage.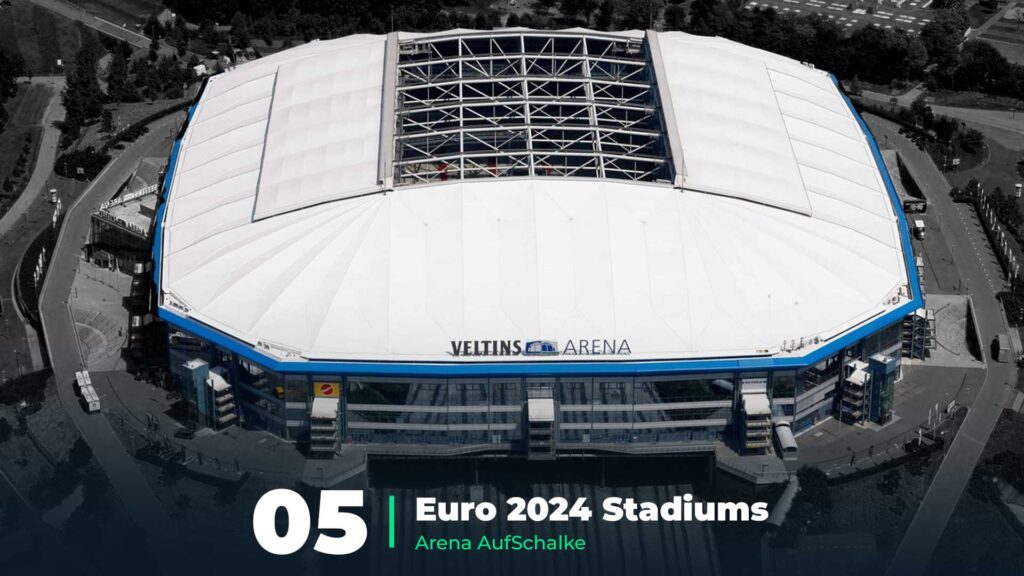 06. Hamburg Arena | Capacity: 50,215 seat | Opening: 2000
Hamburg, despite not being the country's capital, stands as Europe's third-largest city, celebrated for its renowned harbor, vibrant cultural heritage, stunning architecture, and lively nightlife. These attributes make it a coveted destination for countless tourists, earning its place on many travel wish lists.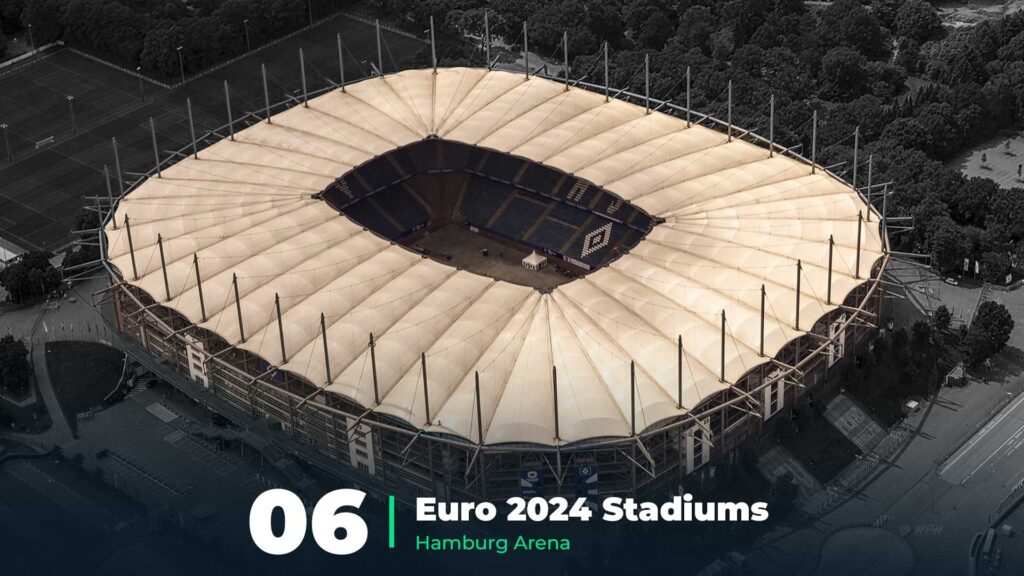 07. Frankfurt Stadion | Capacity: 48,057 seat | Opening: 2005

Frankfurt, positioned on the banks of the River Main, stands as Germany's fifth largest city and a global hub for commerce and finance. Its unique skyline has garnered it the affectionate nickname 'Mainhattan'.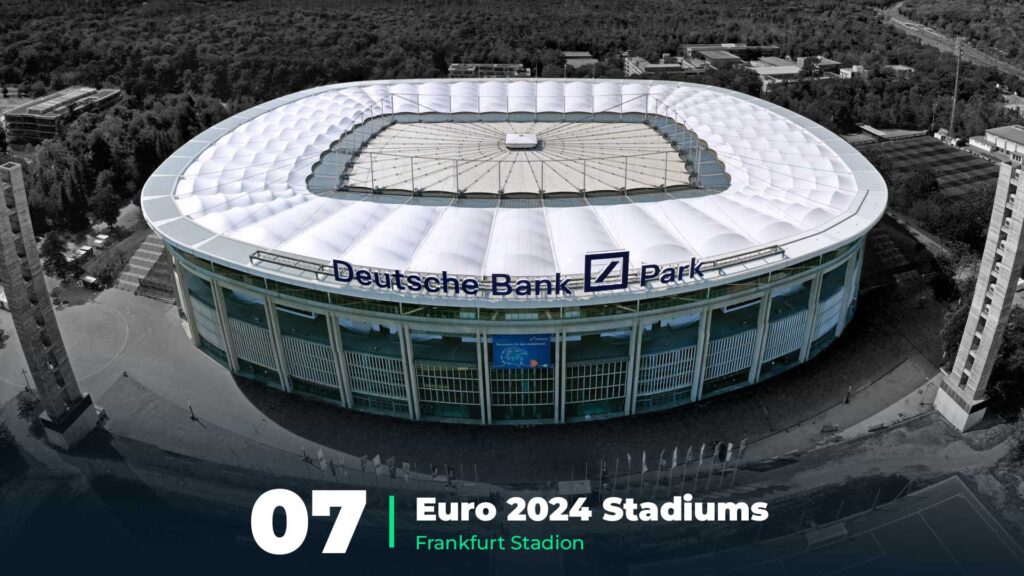 08. Dusseldorf Arena | Capacity: 46,264 seat | Opening: 2004
Düsseldorf, the capital of North Rhine-Westphalia, boasts a population of 650,000 residents and hosts over 250 beer halls and restaurants within its Old Town. This area is famously known as the 'longest bar in the world'.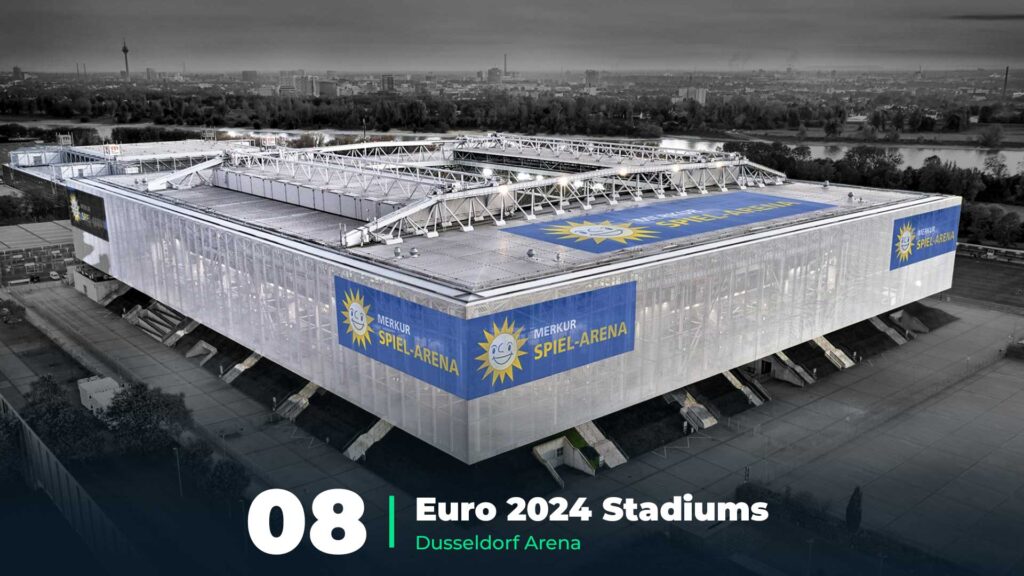 09. Stadion Koln | Capacity: 46,922 seat | Opening: 2005
Cologne, a city rich in history nestled along the Rhine River, boasts a population of over one million inhabitants. It's famed for hosting Germany's most visited monument, the Cathedral Church of St. Peter, a UNESCO World Heritage Site. Matches during the event will take place at Cologne Stadium.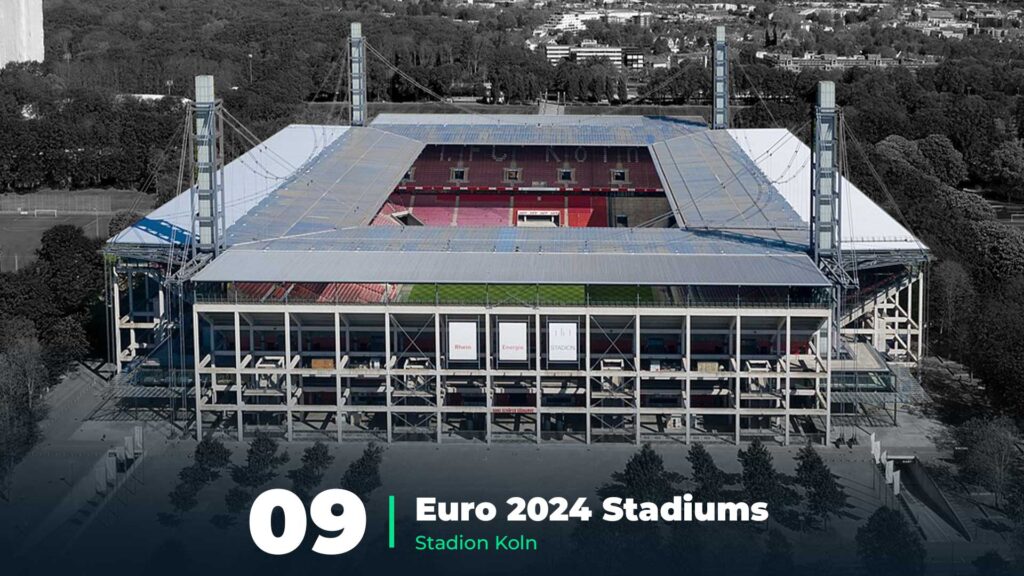 10. Red Bull Arena | Capacity: 46,635 seat | Opening: 2004

Leipzig, the former residence of Johann Sebastian Bach, is drenched in cultural richness and historical significance. Particularly notable are the peaceful demonstrations in 1989, echoing the sentiments as Germany progressed towards reunification.