Allianz Arena, situated in Munich, Germany, is a strikingly modern football stadium known for its innovative ETFE panel exterior that changes colors, offering a dynamic visual spectacle. Home to FC Bayern Munich and accommodating around 75,000 fans, the stadium boasts an electrifying atmosphere, contemporary facilities, and diverse hospitality options. It stands as a remarkable symbol of architectural and sporting excellence, making it a must-visit destination for football enthusiasts.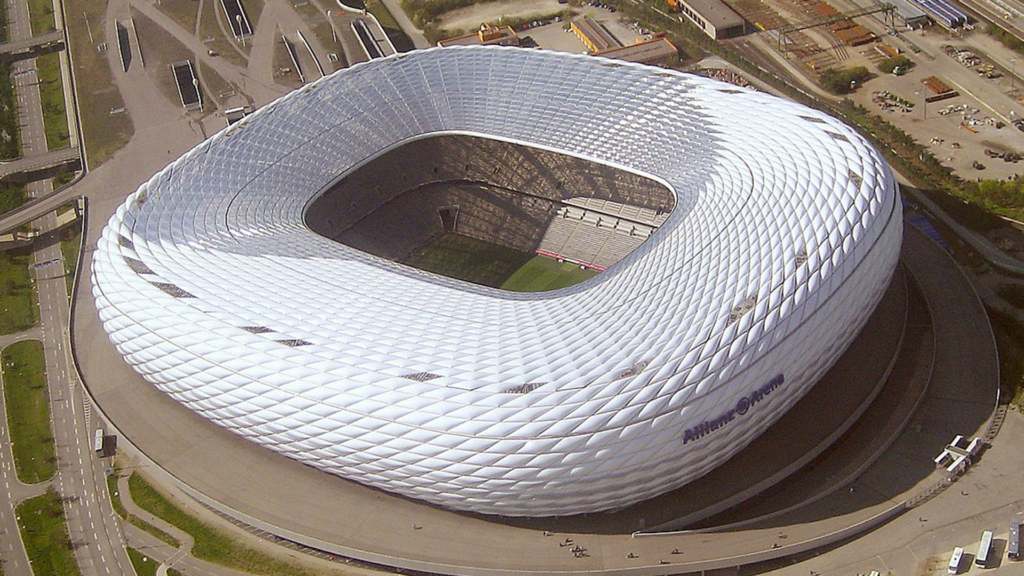 Capacity: Allianz Arena has a seating capacity of approximately 75,000 spectators for football matches. The stadium's capacity is quite impressive, making it one of the largest stadiums in Europe.
Rating: 4.5/5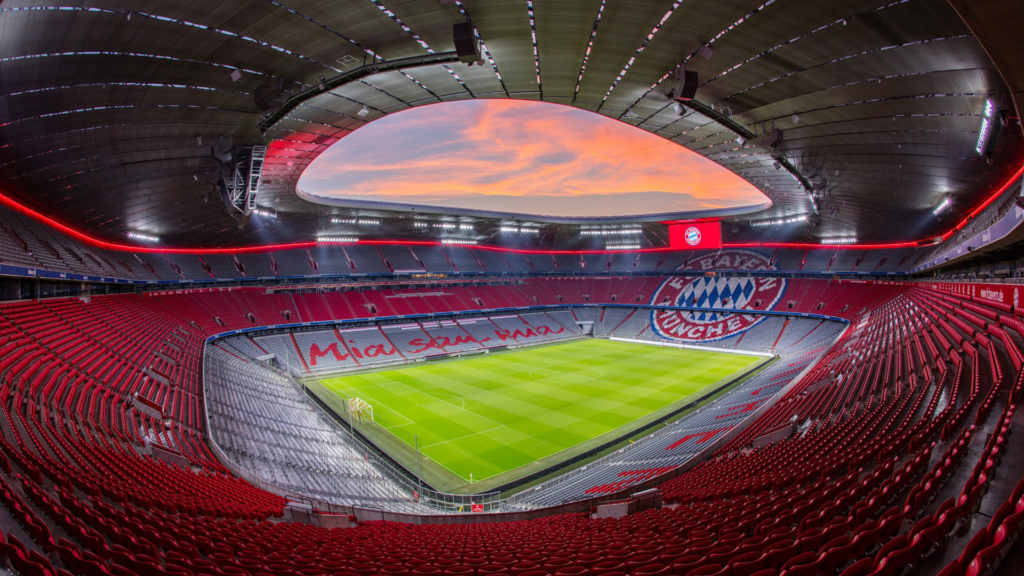 Atmosphere: The atmosphere at Allianz Arena is often electric, especially during Bayern Munich matches. The unique feature of the stadium is its ability to change the color of its exterior panels, creating a visually captivating atmosphere. However, like many modern stadiums, the atmosphere can sometimes be less intimate compared to older, more compact venues.
Rating: 4/5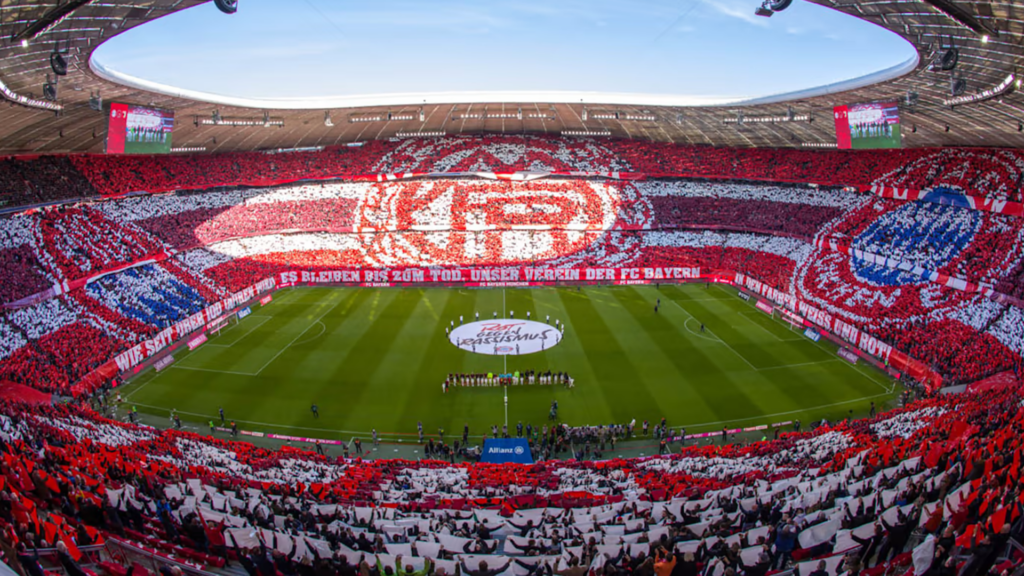 Ticket Price: Ticket prices at Allianz Arena can vary depending on the match, seating location, and competition. On average, tickets for Bayern Munich matches tend to be on the higher side, but they offer a range of pricing options. It's important to check the official website or authorized ticket vendors for current prices.
Rating: 3.5/5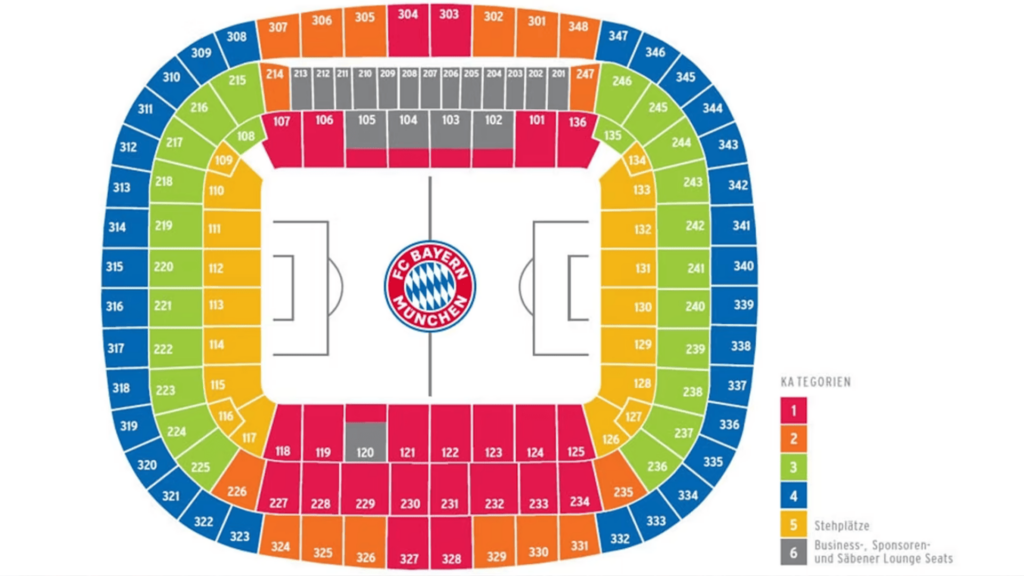 Hospitality: Allianz Arena offers various hospitality packages for fans looking for a premium experience. These packages often include access to VIP areas, high-quality catering, and excellent services. The hospitality at Allianz Arena is generally well-regarded, providing fans with a comfortable and enjoyable experience.
Rating: 4/5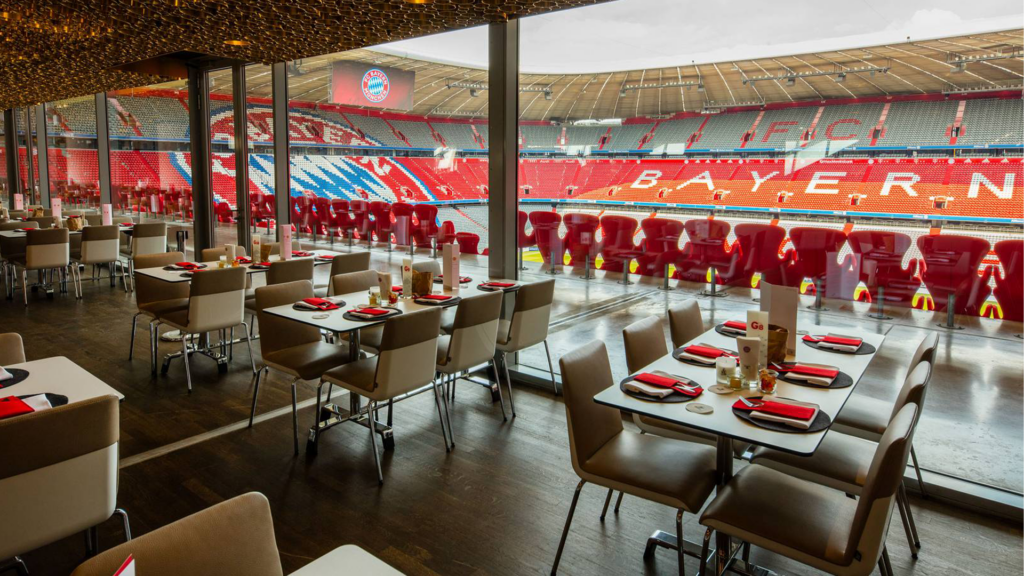 Overall Rating: Allianz Arena is a top-tier stadium with a strong capacity, a captivating atmosphere, reasonable ticket prices, and good hospitality options. It offers a great experience for football fans, and its unique design and features make it a notable venue in the sports world.
Overall Rating: 4/5