Asia is home to some of the world's most stunning football stadiums, each with its own unique charm and architectural brilliance. From modern arenas with state-of-the-art facilities to historic venues that exude character and tradition, football enthusiasts across the continent have the privilege of experiencing the game in some truly remarkable settings. In this article, we will explore the 10 most beautiful football stadiums in Asia, celebrating their architectural splendor and the passionate fan culture they foster.
10. Sultan Qaboos Sports Complex – Muscat, Oman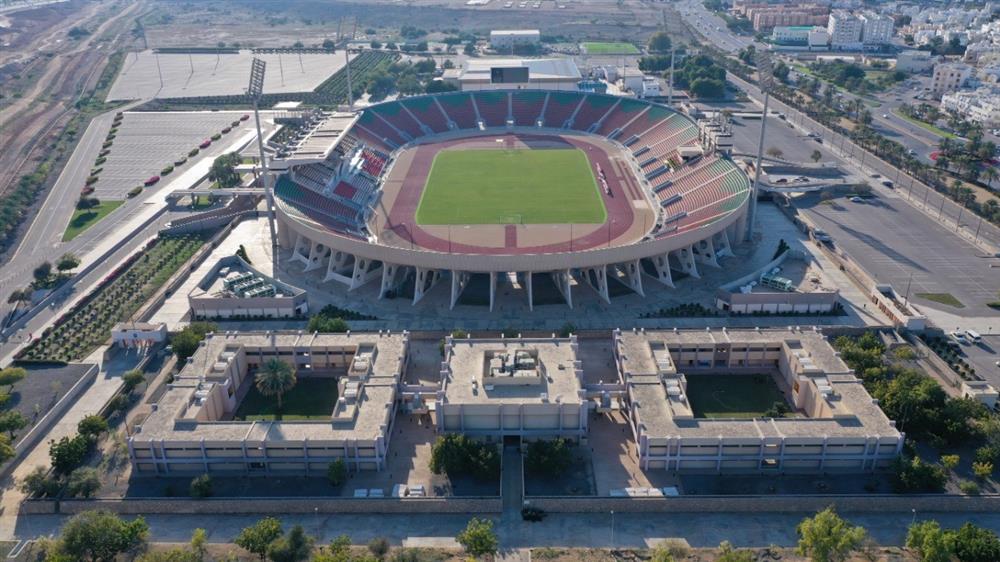 The Sultan Qaboos Sports Complex is a modern marvel in Oman. Its sleek design and well-maintained facilities make it a stunning venue for football matches. The Omani passion for football is palpable in this stadium.
9. Rajamangala Stadium – Bangkok, Thailand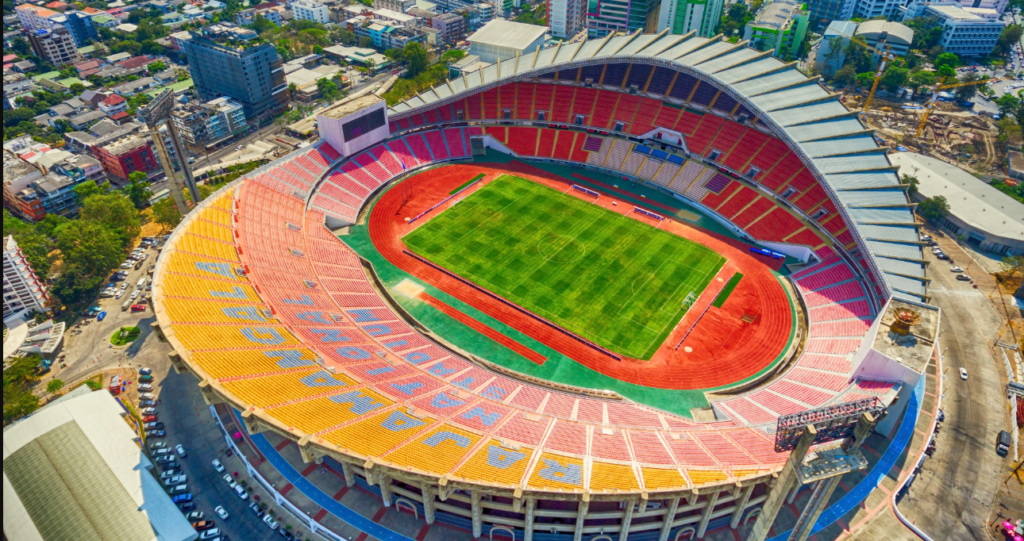 Rajamangala Stadium is a captivating venue with a unique roof design inspired by traditional Thai architecture. The stadium's vibrant atmosphere and passionate fans make it a must-visit for football enthusiasts.
8. Jawaharlal Nehru Stadium – New Delhi, India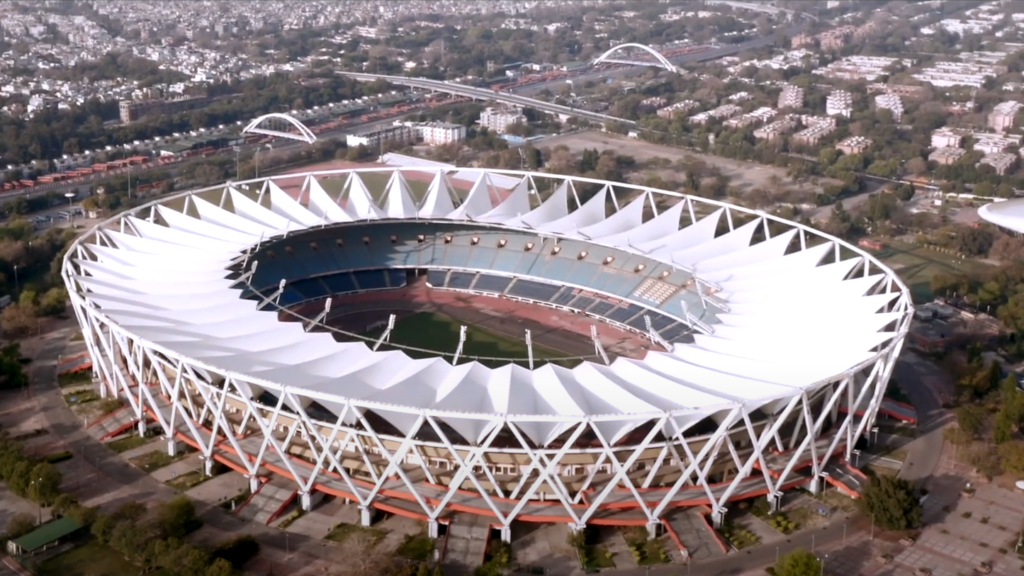 The Jawaharlal Nehru Stadium is a symbol of India's sporting prowess. Its distinctive arches and the use of vibrant colors make it a visually appealing stadium, and it has hosted international football tournaments.
7. Jeonju World Cup Stadium – Jeonju, South Korea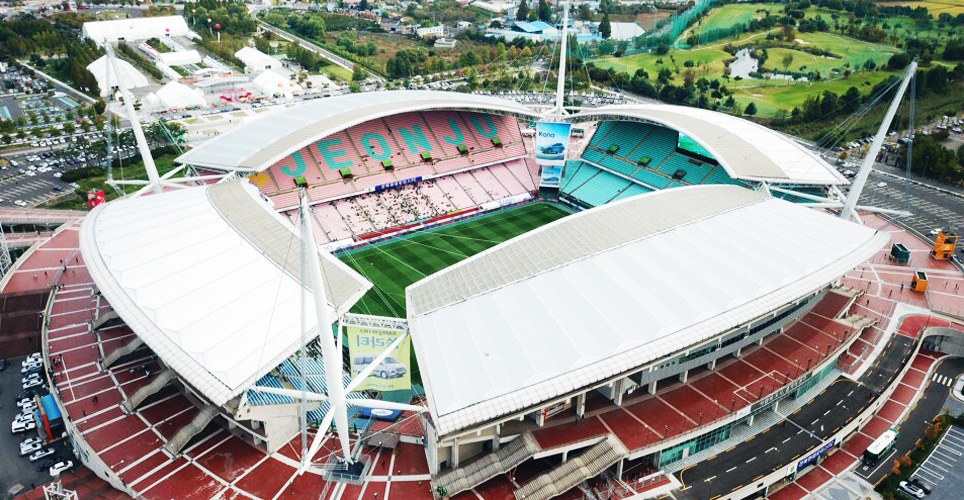 Jeonju World Cup Stadium is renowned for its harmonious blend of tradition and modernity. Surrounded by bamboo forests, the stadium's sweeping roof design is reminiscent of Korean pottery, creating a visually captivating experience.
6. Nabisco Cup 2005 National Stadium – Tokyo, Japan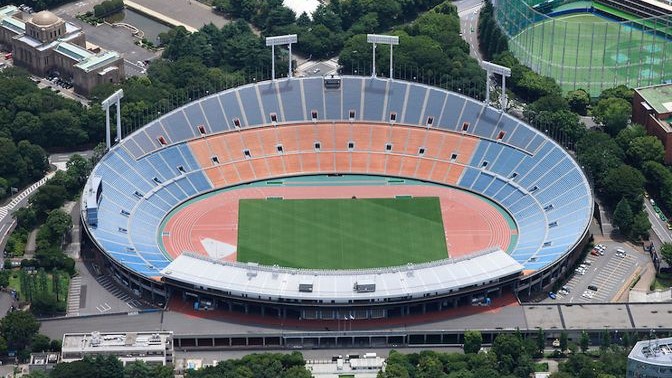 The Nabisco Cup 2005 National Stadium, also known as the Tokyo National Stadium, is a classic and iconic venue. Its unique suspended roof structure and lush green surroundings offer an enchanting setting for football fans.
5. King Fahd International Stadium – Riyadh, Saudi Arabia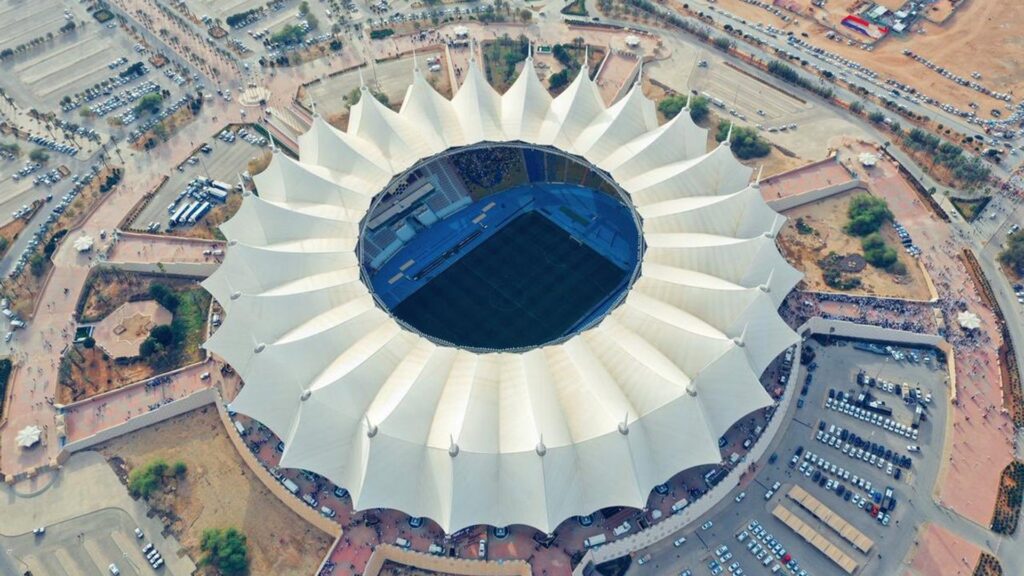 The King Fahd International Stadium boasts a majestic design, with its circular structure and impressive lighting. It is the largest stadium in Saudi Arabia and has witnessed significant football events.
4. Shanghai Stadium – Shanghai, China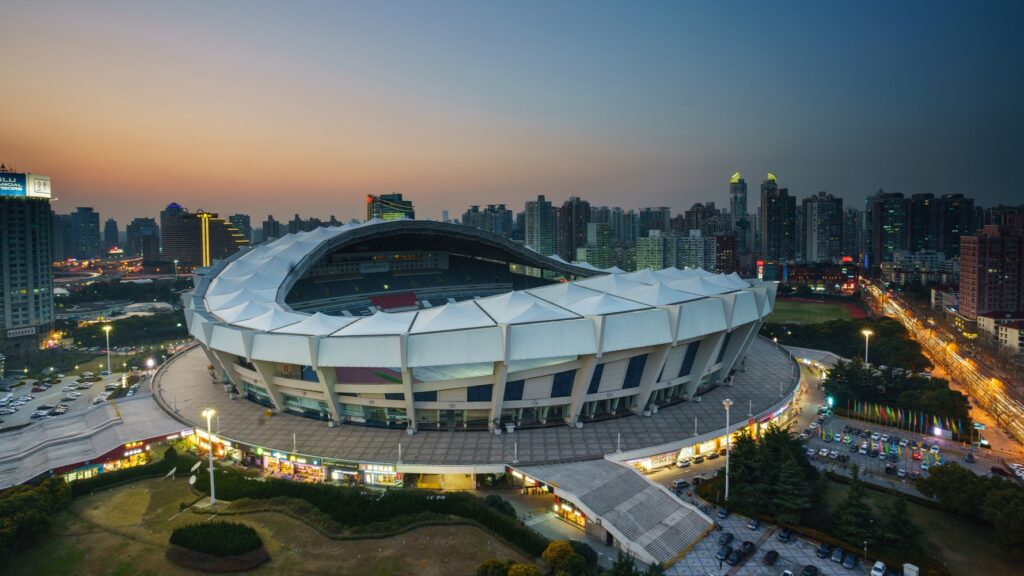 The Shanghai Stadium is a masterpiece of modern architecture. Its distinctive bowl shape and a translucent roof create an ethereal atmosphere. It is one of China's premier football venues, hosting top-tier matches.
3. Azadi Stadium – Tehran, Iran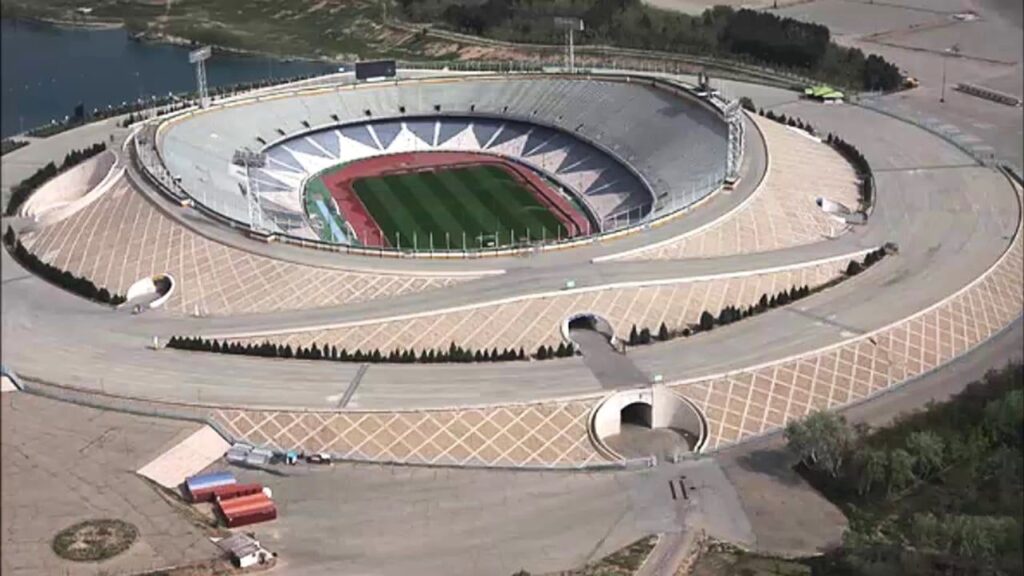 Azadi Stadium is an iconic venue with a capacity exceeding 78,000. The grand arches and the unique lighting make it a visually striking stadium, and it has been the stage for numerous memorable moments in Iranian football.
2. Salt Lake Stadium – Kolkata, India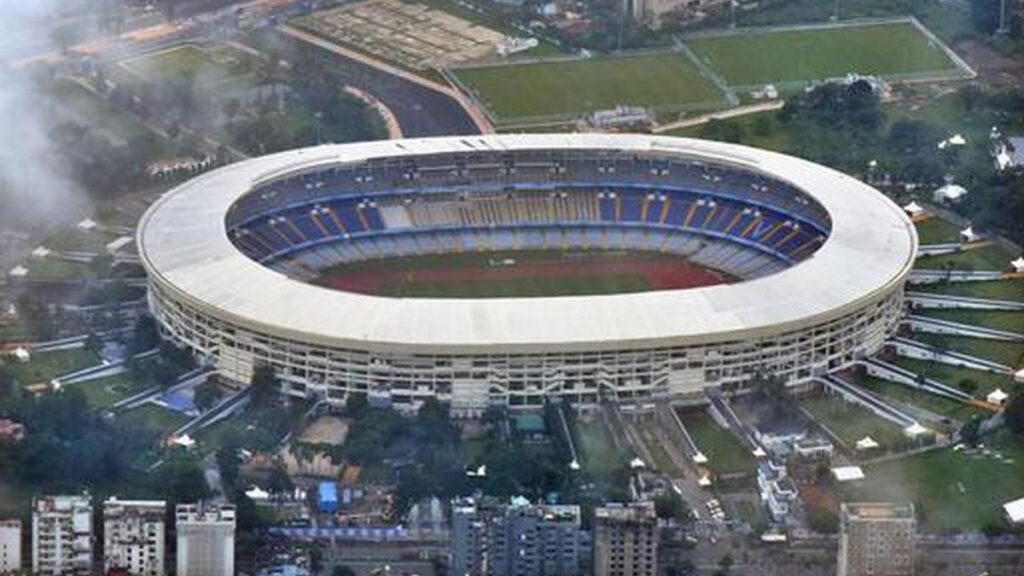 Salt Lake Stadium, also known as Vivekananda Yuba Bharati Krirangan, is one of the largest stadiums in Asia. With a capacity of over 85,000, it has hosted historic football matches and has a vibrant atmosphere on matchdays.
1. Sapporo Dome – Sapporo, Japan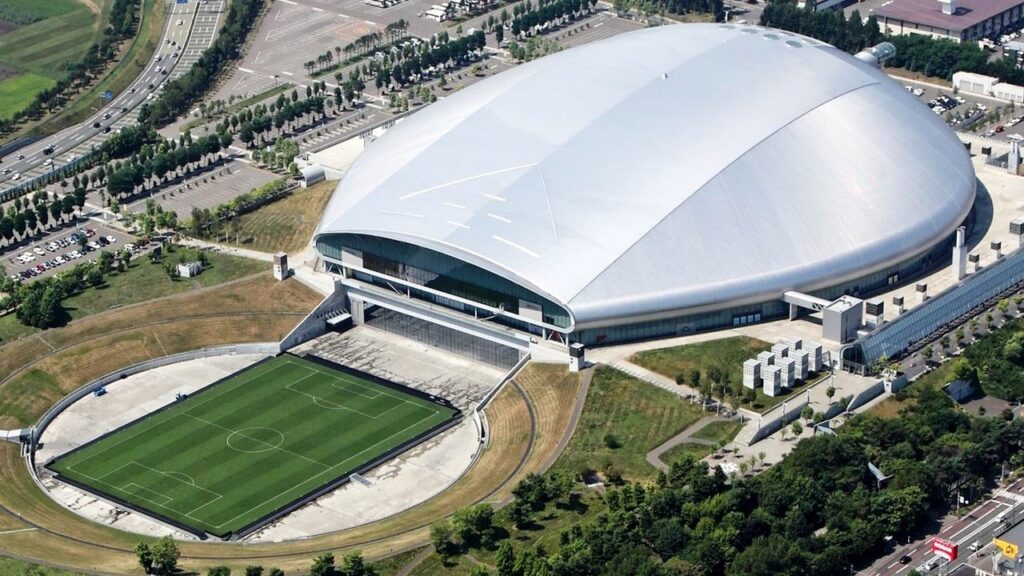 Sapporo Dome is a marvel of engineering and design. Its retractable roof and convertible pitch allow it to host both football and baseball games, making it a versatile and striking venue. The glass exterior offers breathtaking views of the surrounding landscape.