Football is more than just a sport in Europe; it's a cultural phenomenon deeply ingrained in the hearts of millions. Over the years, football stadiums have evolved from simple arenas to iconic landmarks, reflecting not only the growth of the sport but also advancements in architecture, technology, and sustainability. As we look toward the future, European football stadiums are poised to undergo another transformation, blending tradition with innovation to enhance the fan experience and reduce their environmental footprint.
Sustainability Takes Center Stage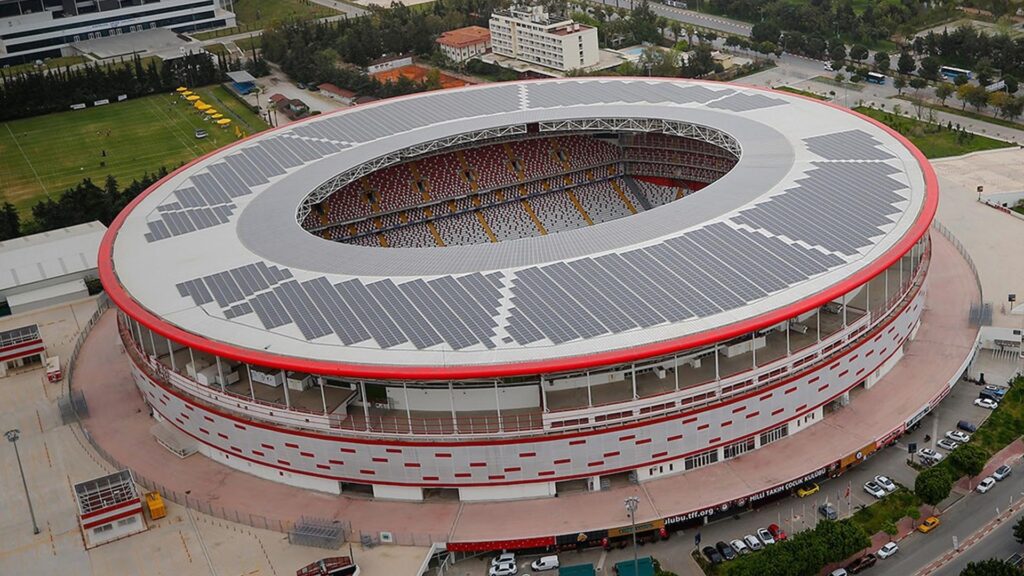 One of the most significant trends in the future of European football stadiums is a focus on sustainability. In an era when environmental consciousness is paramount, stadiums are becoming eco-friendly showcases. Solar panels, rainwater harvesting, and efficient waste management systems are just some of the features integrated into modern stadium designs. Additionally, sustainable transportation options and reduced energy consumption will help minimize the carbon footprint of these colossal structures.
Technology Revolutionizes Fan Engagement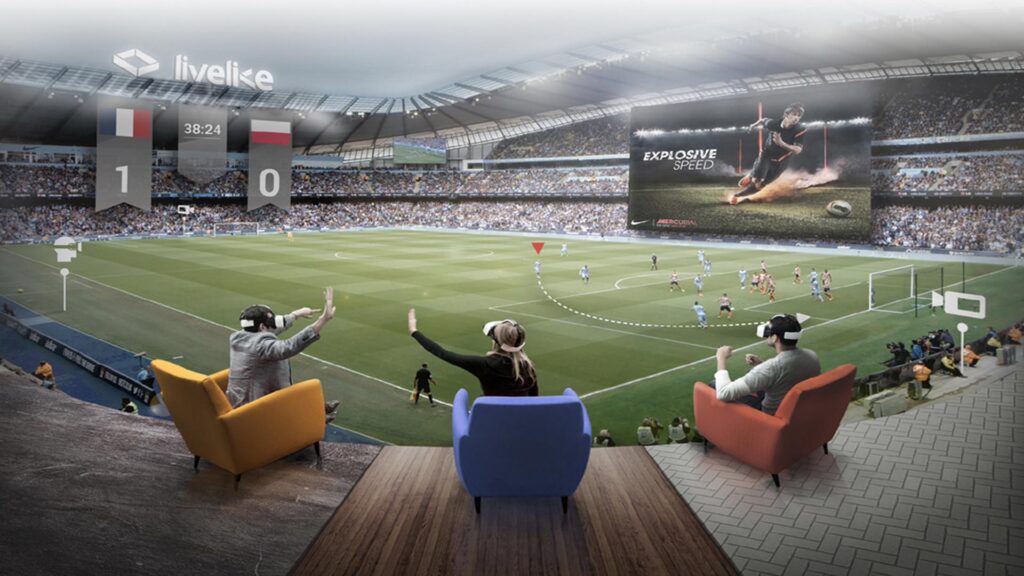 The integration of cutting-edge technology is revolutionizing the fan experience. Stadiums are embracing augmented reality (AR) and virtual reality (VR) to provide immersive experiences, from interactive stadium tours to virtual fan zones.
In-seat ordering and delivery of concessions through smartphone apps, along with augmented reality replays and stats, are becoming commonplace, enhancing fan engagement and convenience.
Smart Stadiums Enhance Safety and Comfort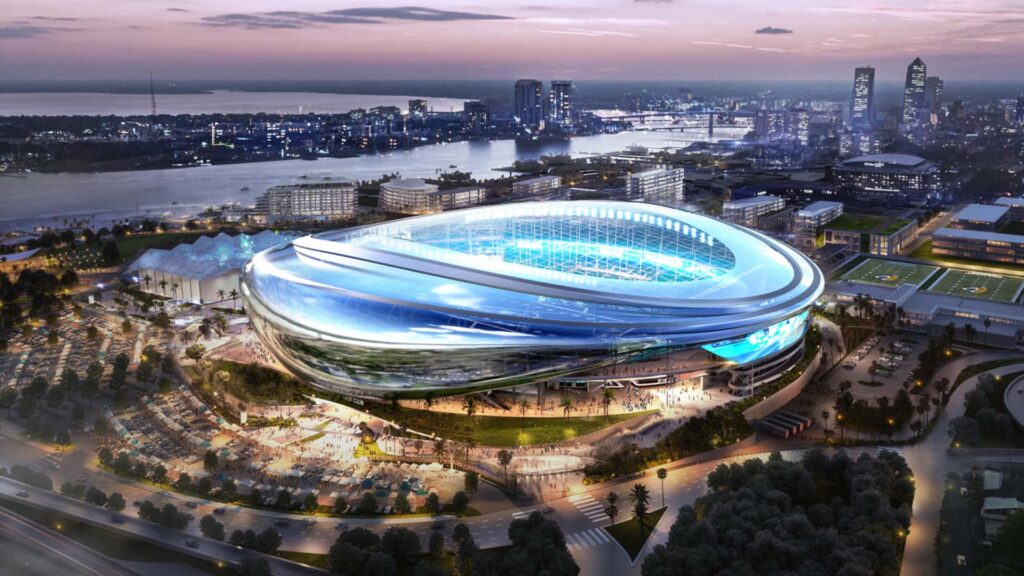 The future of European football stadiums will see the widespread adoption of smart technology to enhance safety and comfort. AI-driven security systems will provide rapid threat detection, ensuring a secure environment for fans. Smart lighting and climate control systems will optimize energy usage, creating a comfortable atmosphere for spectators regardless of the weather conditions.
Iconic Architectural Designs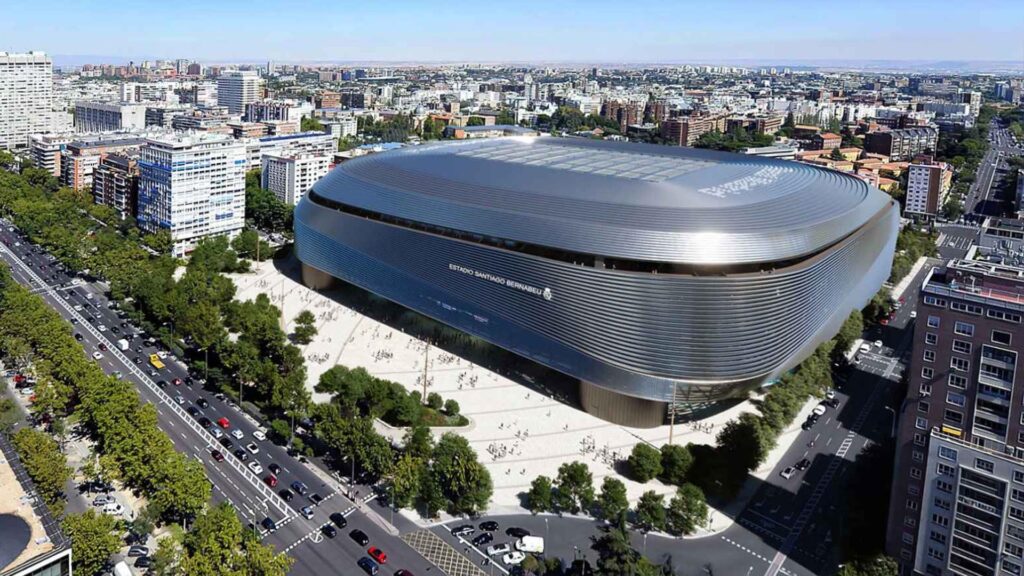 While modernization is essential, preserving the heritage and unique identity of each club is equally important. European football stadiums will continue to feature iconic architectural designs that blend the old with the new. Renovations of historic stadiums will aim to maintain their character while incorporating modern amenities, creating a sense of nostalgia for fans and a connection to the past.
Flexible Spaces for Multifunctional Use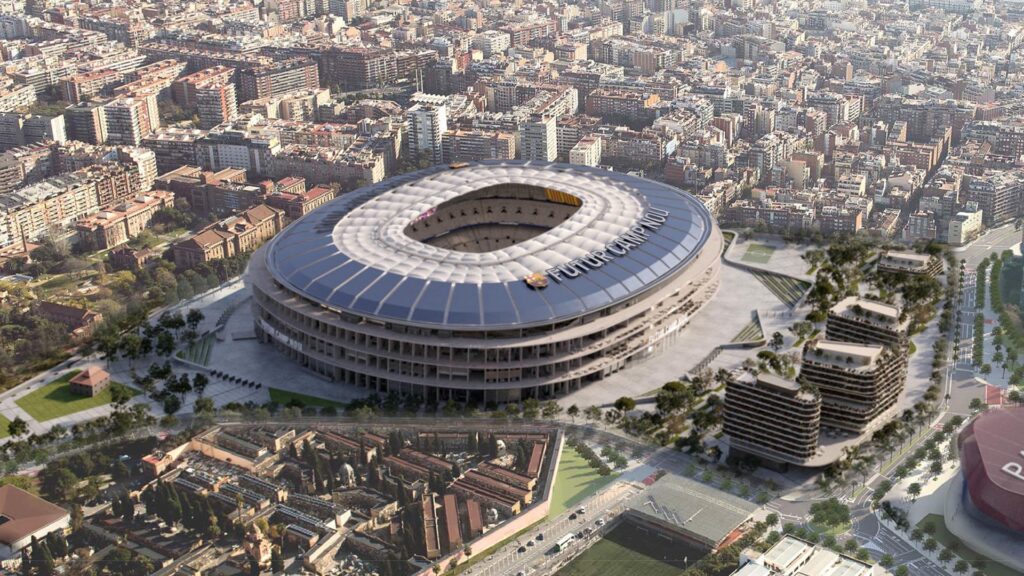 To remain financially sustainable, many stadiums are designed with flexibility in mind. Beyond football matches, they will host a variety of events, such as concerts, conferences, and even esports tournaments. Retractable seating and adaptable layouts will ensure these venues can cater to diverse audiences and generate revenue year-round.
Fan-Centric Amenities
Stadiums of the future will prioritize fan comfort and convenience. Improved seating with better sightlines, spacious concourses, and a wide array of dining options will make attending matches a more enjoyable experience. Family-friendly zones, sensory rooms, and accessible facilities will ensure inclusivity for all fans.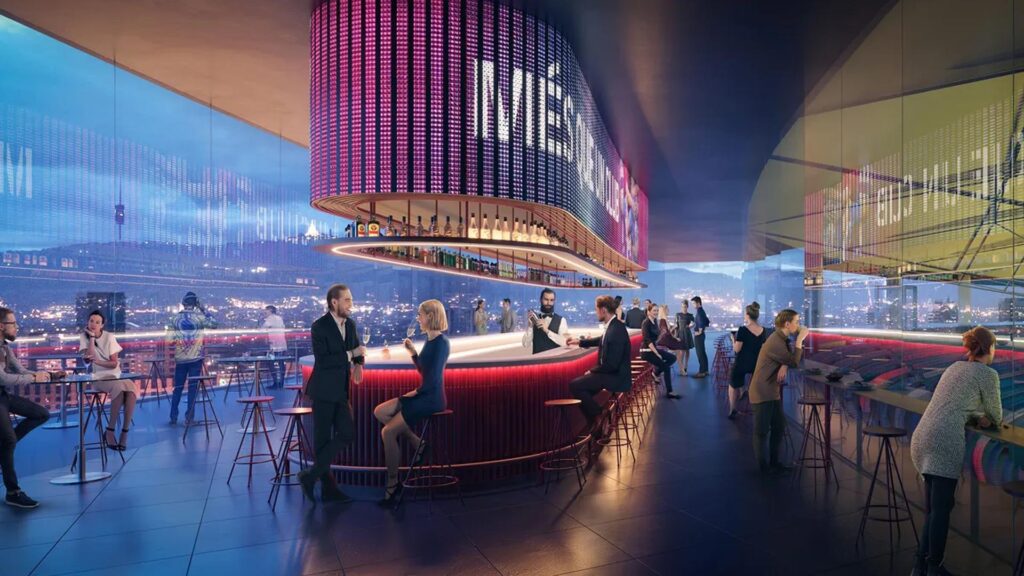 Football clubs are increasingly partnering with sustainable brands and organizations to further reduce their ecological impact. From sourcing locally produced food to minimizing single-use plastics, these partnerships will promote eco-friendly practices and raise awareness among fans.
The future of football stadiums in Europe represents a harmonious fusion of tradition and innovation. These stadiums will remain temples of football, but with a modern twist that caters to the evolving needs of fans, the environment, and the broader community. By embracing sustainability, technology, and fan-centric design, European football stadiums are set to continue their legacy as iconic symbols of the beautiful game while adapting to the challenges and opportunities of the 21st century.