Perched atop the picturesque Strahov Hill in Prague, Czech Republic, Strahov Stadium stands as a colossal testament to a bygone era of athletic fervor. Once the largest stadium in the world, this architectural marvel has witnessed decades of sporting triumphs and cultural events. Today, its grandstands echo with the whispers of history, inviting visitors to explore its storied past.
A Triumph of Scale:
Built in the 1920s and completed in 1932, Strahov Stadium was a triumph of architectural and engineering ambition. With a staggering capacity of around 220,000 spectators, it dwarfed contemporary stadiums around the globe. The sprawling complex encompassed a colossal field, flanked by imposing grandstands that rose majestically against the Prague skyline.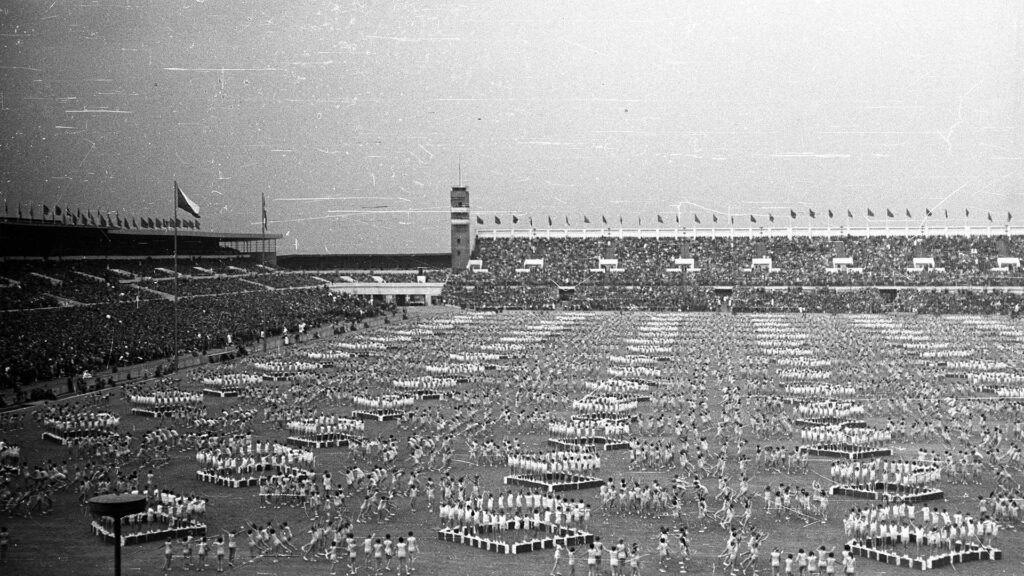 Following the establishment of the Communist regime after World War II, the stadium once again became a venue for disseminating totalitarian propaganda. It was here that the Communist party regularly organized celebrations of the regime known as Spartekiads. These events served as a platform for promoting socialist ideals and demonstrating the physical abilities of the citizens, a common practice in many countries where Communist governments came to power.
In its heyday, Strahov Stadium was a hive of sporting activity. It played host to a diverse range of events, from football matches and athletics competitions to motorcycle races. The roar of the crowd reverberated through its vast expanse, as athletes from across the region sought glory on its hallowed grounds.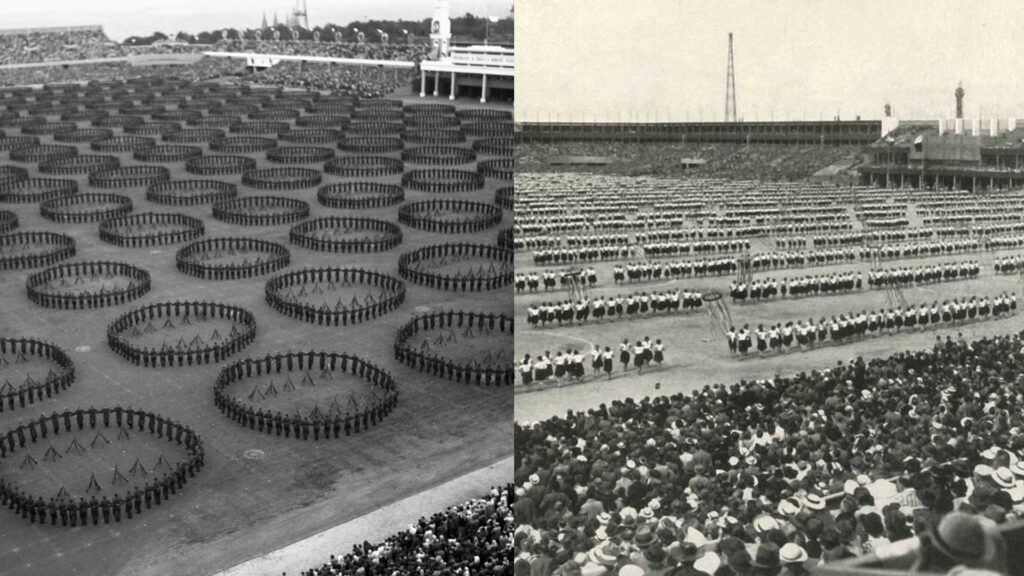 Beyond its role in sports, Strahov Stadium held cultural significance for the Czech people. It was a venue for musical performances, military parades, and other public gatherings. The stadium bore witness to moments of national celebration and reflected the collective spirit of a nation.
The stadium hosted several concerts including Rolling Stones (127 000 people), Pink Floyd (115 000) or U2 (80 000). In 2017, a student Veronika Indrová suggested in her master theses to use transform the stadium into residential apartments with a public park in the middle.
As the decades rolled by, newer, more modern stadiums emerged, gradually eclipsing Strahov's prominence. After the fall of the Communist regime, the building was abandoned and left in disrepair. The echoes of cheers faded, and the field lay dormant, a silent witness to its own fading glory.
In recent years, there have been efforts to breathe new life into Strahov Stadium. While it may no longer host competitive events on the grand scale of its heyday, parts of the complex have been lovingly restored and repurposed. The field now serves as a training ground, while the surrounding areas have been adapted for cultural events, concerts, and recreational activities.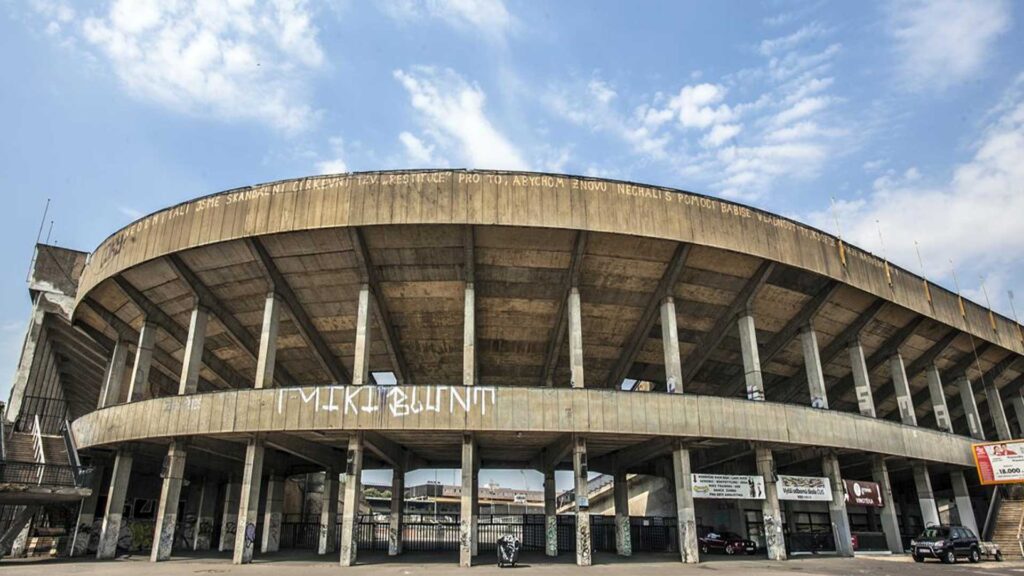 A Living Monument:
Today, Strahov Stadium stands as a living monument to a golden age of athletic grandeur. Its imposing architecture and expansive field continue to captivate visitors, offering a glimpse into a time when the pursuit of sporting excellence was a source of national pride.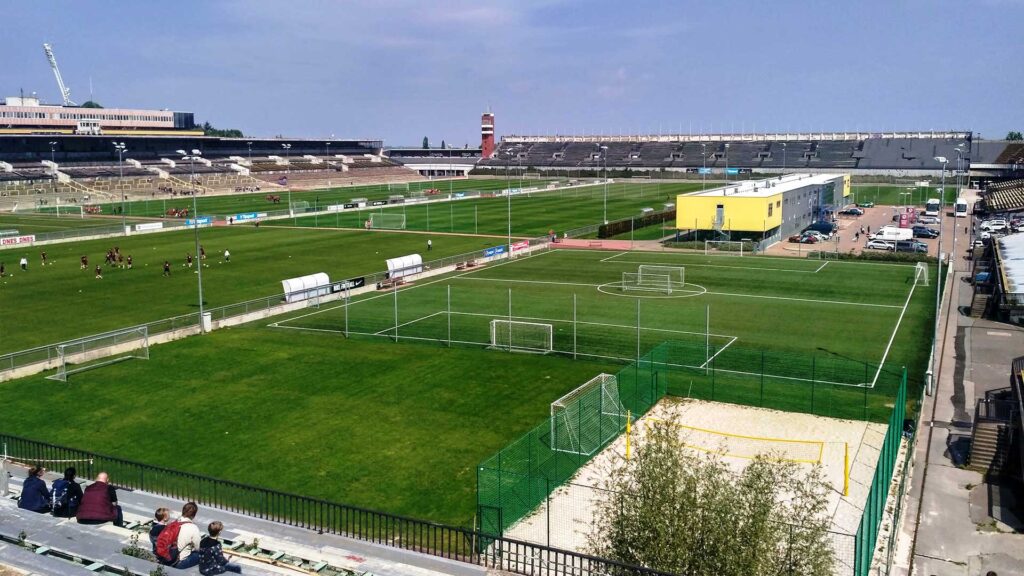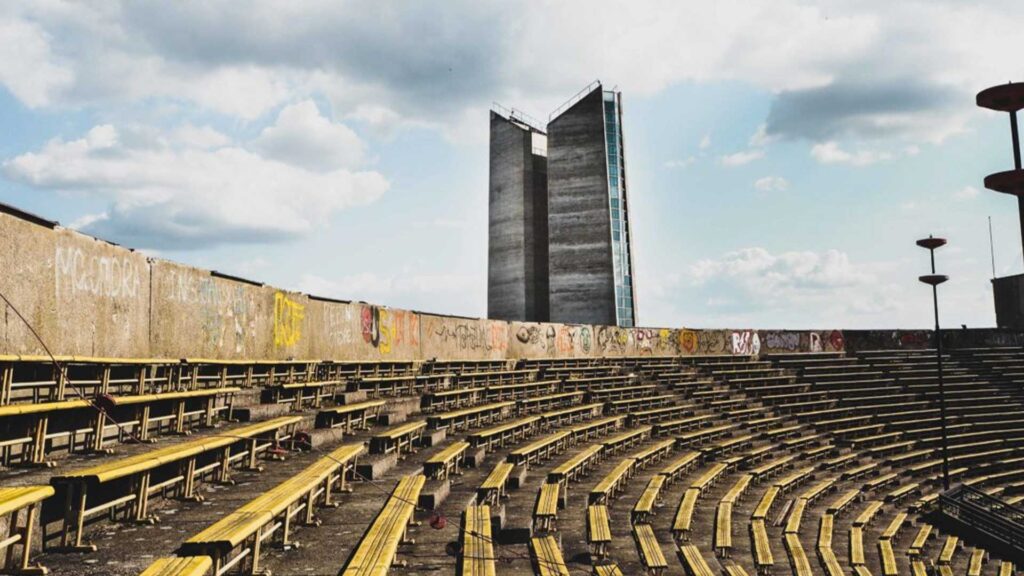 Strahov Stadium's legacy endures, its story woven into the fabric of Prague's rich history. As visitors stroll through its grandstands and gaze across its verdant field, they are transported back to an era of boundless ambition and communal celebration. Strahov Stadium remains not only a testament to architectural brilliance but also a symbol of the enduring spirit of sportsmanship and cultural heritage. It stands, as it always has, on Strahov Hill, an indelible mark on the landscape of Prague and the hearts of those who cherish its memory.