Football stadiums have evolved significantly over the years, transforming from simple structures to technologically advanced, fan-centric venues. As we look ahead to the next decade, several trends and innovations are poised to revolutionize the stadium experience for both players and fans. In this article, we'll explore the key trends and predictions that will shape the future of football stadiums.
Immersive Technology Integration
In the forthcoming years, stadiums are slated to become immersive wonderlands. Picture this: augmented reality (AR) overlays providing real-time player statistics, and virtual reality (VR) zones that allow fans to virtually step onto the field. Technology will seamlessly bridge the gap between the game and the audience, creating an unprecedented level of engagement. The boundary between reality and the virtual world will blur, offering fans an entirely new dimension of experiencing the game.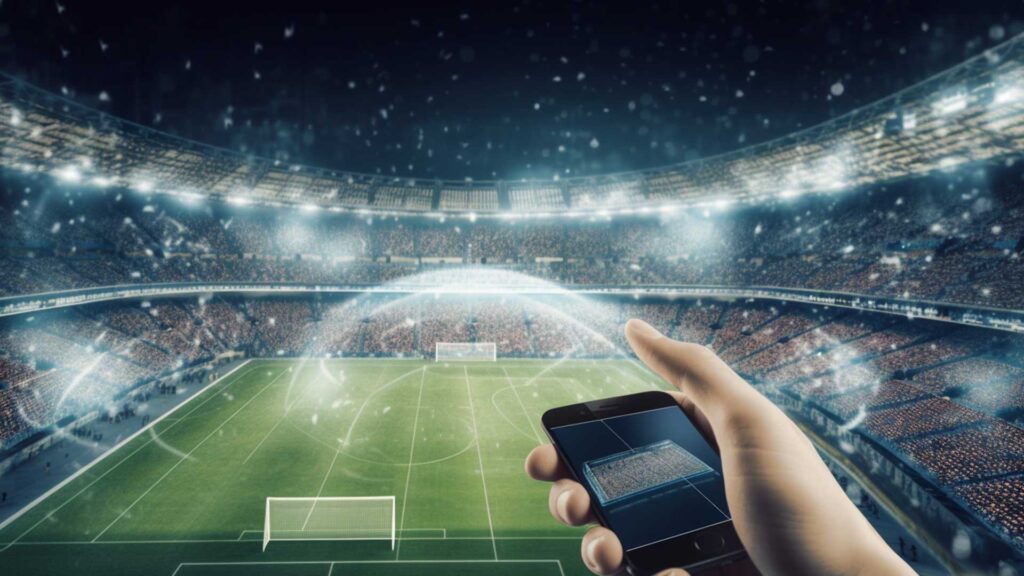 Sustainable Stadium Design
The future of football stadiums is decidedly green. With an increasing emphasis on sustainability, stadiums will incorporate an array of eco-friendly features. Solar panels will adorn roofs, rainwater will be harvested and repurposed, and designs will prioritize energy efficiency. These innovations not only significantly reduce the environmental footprint of stadiums but also set new standards for responsible construction. In this future, stadiums will stand as beacons of environmental stewardship.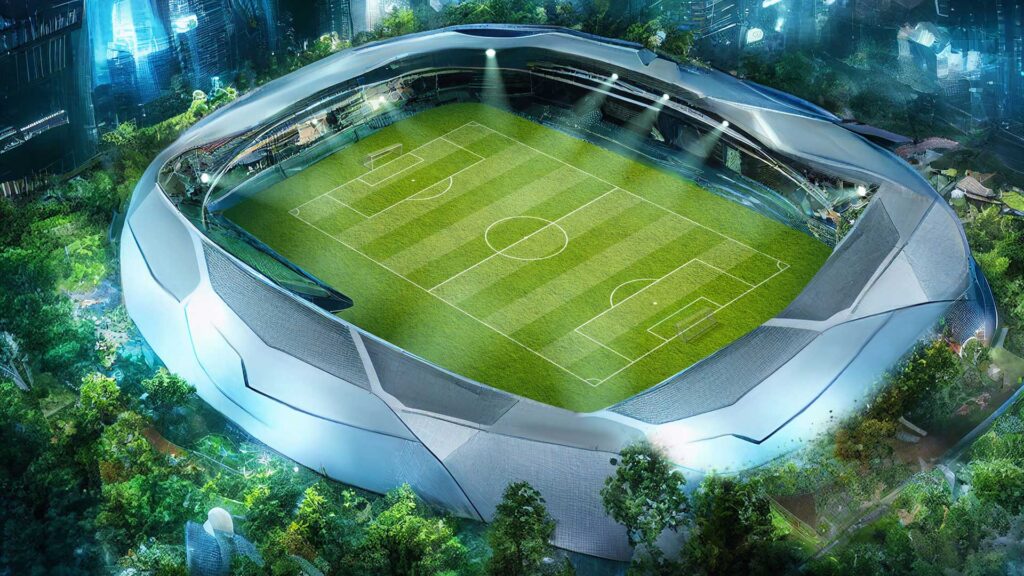 Adaptive Architecture
Envision a stadium that can effortlessly metamorphose at the push of a button. Adaptive architecture is set to revolutionize the very essence of stadiums. This transformative ability will allow stadiums to seamlessly transition from football fields to concert arenas or even sprawling exhibition spaces. This adaptability ensures that the venue remains a versatile and sought-after destination for an extensive range of events. No longer confined to a single purpose, stadiums will become dynamic spaces that cater to an array of entertainment preferences.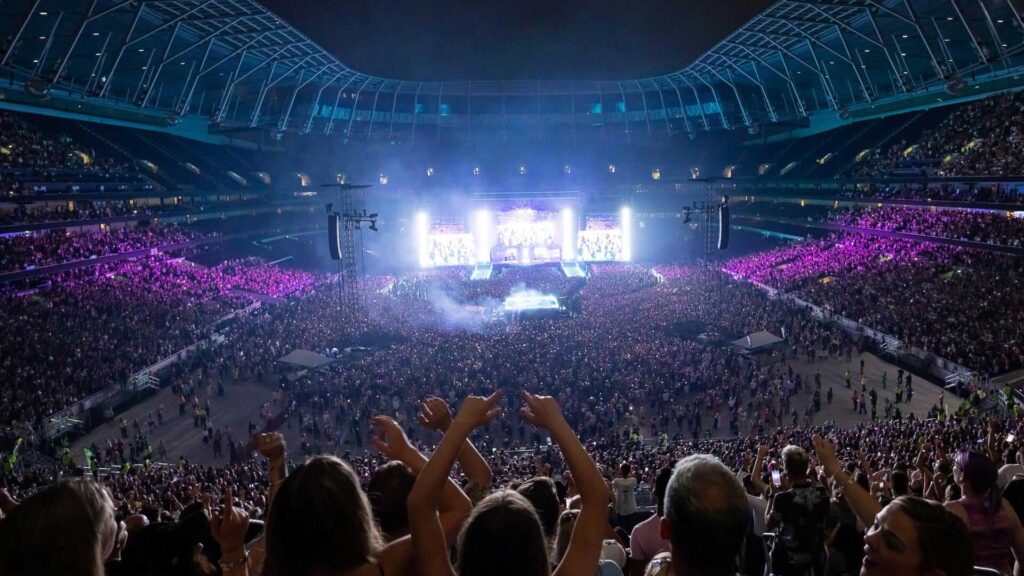 Enhanced Fan Engagement
The future stadium transcends mere spectatorship; it evolves into a dynamic entertainment hub. Expect personalized experiences through mobile apps that provide real-time updates, interactive displays that engage fans in immersive activities, and even AI-powered concierge services that cater to individual preferences. This level of customization ensures that every fan, regardless of their vantage point in the stadium, has a unique and memorable experience. The future stadium becomes a place where fans are active participants in the spectacle.
Revolutionized Concessions and Dining
Gone are the days of basic stadium fare. In the stadiums of the future, culinary experiences will reach new heights. Gourmet options will tantalize taste buds, themed restaurants will transport patrons to culinary worlds, and farm-to-table offerings will elevate the food and beverage scene. A trip to the stadium will become a gastronomic adventure, where the culinary offerings rival the excitement on the field.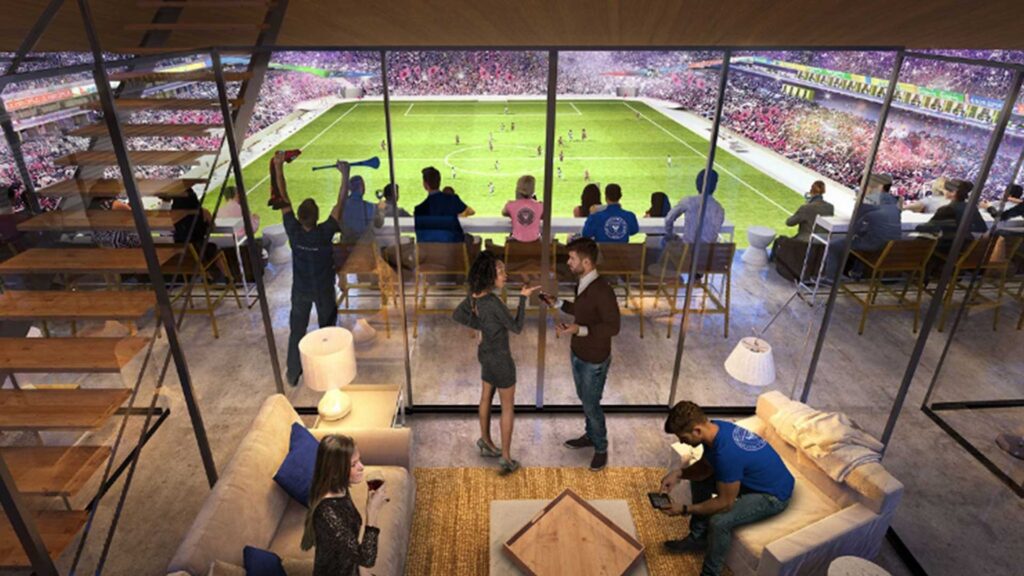 Community-Centric Spaces
Stadiums are set to evolve into more than just sporting venues. They will become vital community hubs, hosting an eclectic array of events beyond the realm of sports. From cultural festivals that celebrate diversity to educational workshops that inspire future generations, these spaces will be integral to the fabric of the local community. They will foster a sense of belonging, encouraging shared experiences that transcend the boundaries of traditional sports fandom.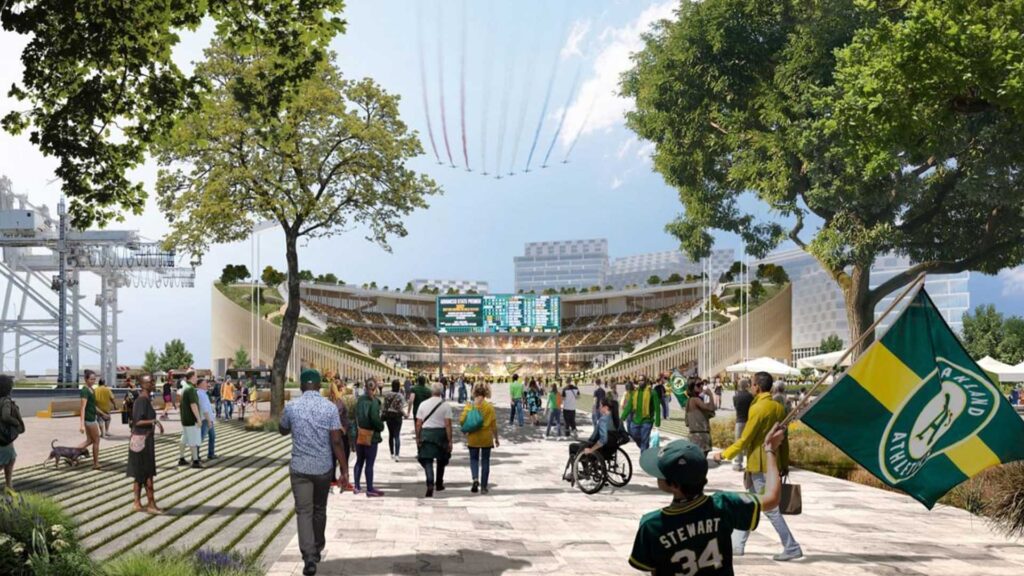 A New Era Dawns
As we embark on this exciting journey into the future of football stadiums, one thing is abundantly clear: innovation will be the driving force. With immersive technology, sustainability at its core, and a steadfast commitment to enhancing both fan and player experiences, the stadiums of the next decade will not merely host games; they will stand as testaments to human ingenuity and creativity. Get ready for a new era in sports and entertainment, where the boundaries of what's possible are pushed to new and exhilarating heights.