Nestled amidst the picturesque South Downs, Falmer Stadium stands as a testament to the enduring spirit of football and community. Also known as the American Express Community Stadium, this architectural gem has become a cherished landmark for sports enthusiasts and residents alike. With its rich history, stunning design, and vibrant atmosphere, Falmer Stadium is more than a venue; it's a symbol of unity and passion.
The Birth of a Dream
The story of Falmer Stadium is one of perseverance and dedication. Born out of the collective aspirations of football fans and the unwavering support of the local community, this stadium represents the realization of a long-standing dream. After years of planning and construction, Falmer Stadium opened its gates in 2011, becoming the new home of Brighton & Hove Albion Football Club.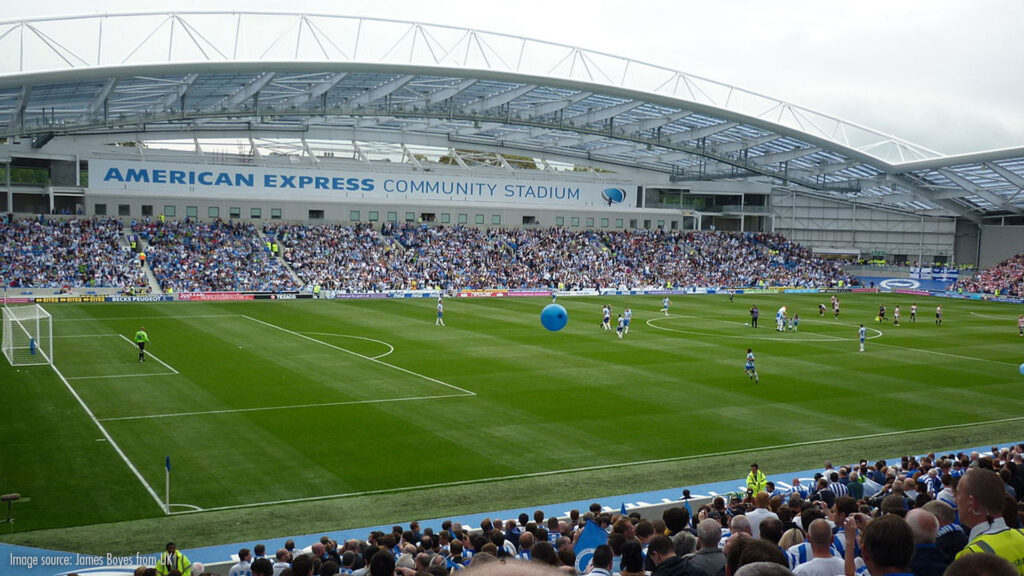 Architectural Marvel
Designed by the eminent architects, KSS Design Group, Falmer Stadium seamlessly blends into its natural surroundings. Its undulating roofline mirrors the rolling hills of the South Downs, creating a harmonious integration with the landscape. The use of sustainable materials and eco-friendly design principles underscores the stadium's commitment to environmental responsibility.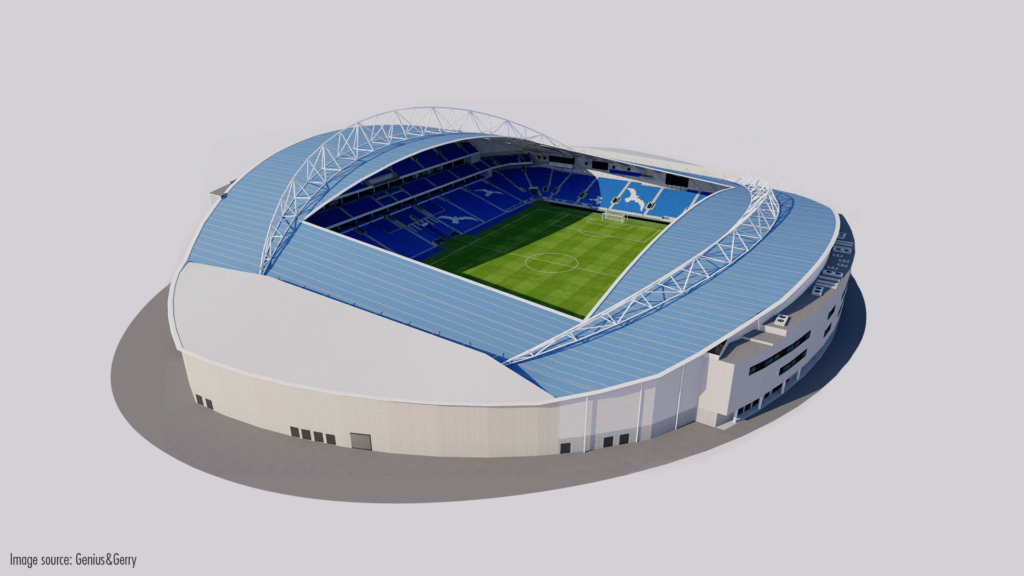 Beyond Football: A Venue for All
While primarily a football stadium, Falmer transcends its sporting roots to embrace a diverse range of events. Concerts, conferences, and community gatherings find a welcoming home within its walls. The versatile facilities and state-of-the-art amenities make it an ideal venue for a wide spectrum of activities, ensuring that Falmer Stadium remains a vibrant hub of cultural and sporting exchange.
Falmer Stadium extends its influence far beyond the confines of the pitch. It serves as a catalyst for community development, offering a platform for local clubs, schools, and organizations. Youth development programs, charity events, and educational initiatives are just a few of the ways in which the stadium gives back to the community that supports it.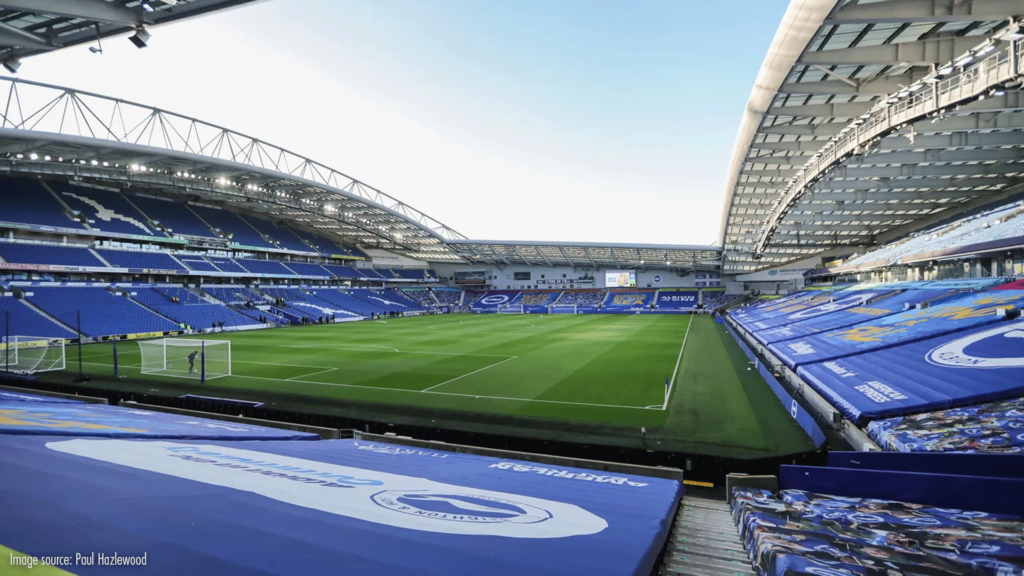 A Legacy of Inspiration
Falmer Stadium stands as a beacon of inspiration for sports enthusiasts and community advocates alike. It reminds us that with dedication, vision, and collective effort, dreams can be transformed into reality. The stadium embodies the idea that a sporting venue can be more than just a place to play; it can be a source of pride, unity, and positive change.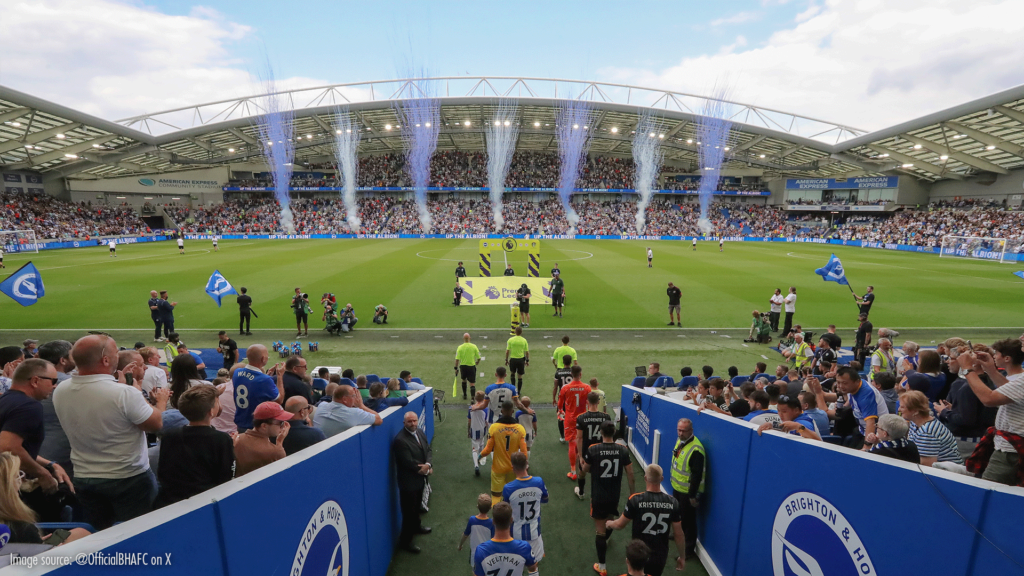 Falmer Stadium, set against the backdrop of the South Downs, is more than a sports arena; it's a testament to the power of community and the beauty of symbiosis between man-made structures and the natural world. As it continues to host thrilling matches and community events, Falmer Stadium will remain a cherished jewel in the crown of Brighton & Hove, leaving an indelible mark on all who have the privilege of experiencing its magic. In every cheer, in every shared moment, Falmer Stadium echoes the spirit that makes sport a force for good in the world.