Stadiums are more than just venues for sports; they are architectural marvels that showcase a city's culture and innovation. Europe boasts some of the most picturesque and awe-inspiring stadiums in the world. From historic coliseums to modern arenas, these 10 stadiums stand out as the most beautiful in Europe, capturing the hearts of sports enthusiasts and architectural aficionados alike.
10. San Siro – Milan, Italy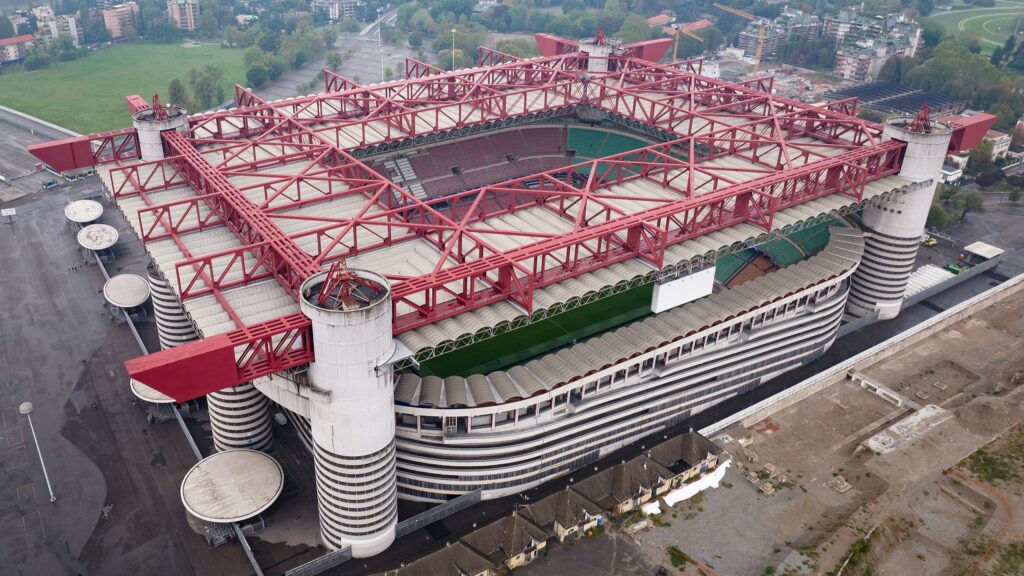 San Siro, or Giuseppe Meazza Stadium, is shared by two of Italy's football giants, A.C. Milan and Inter Milan. The stadium's iconic design, with its towering spires and historic significance, makes it a football cathedral.
9. Estadio Santiago Bernabéu – Madrid, Spain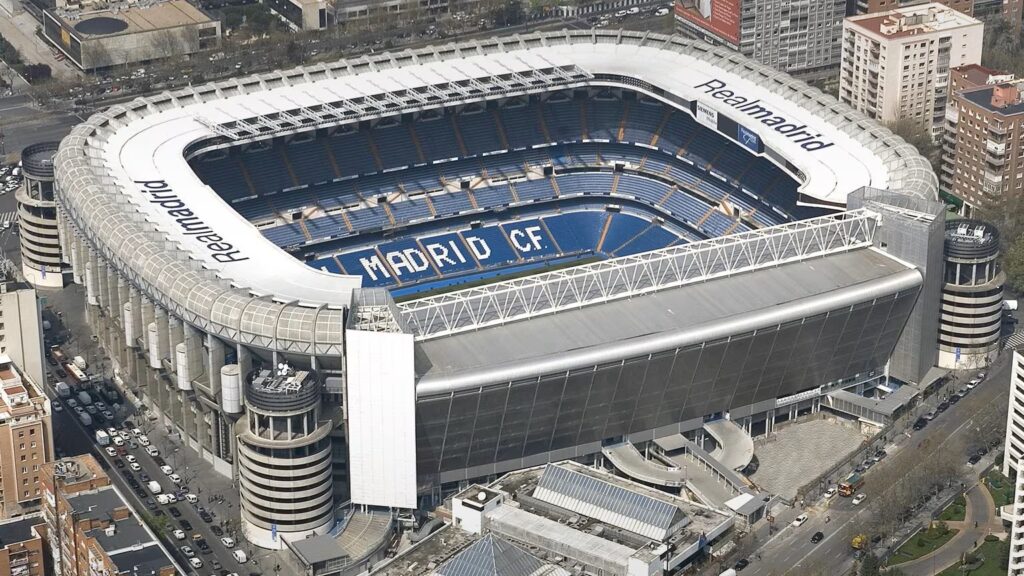 Home to Real Madrid, the Estadio Santiago Bernabéu is a symbol of football excellence. It recently underwent a major renovation, adding modern amenities while preserving its historic façade. The stadium's trophy room is a testament to the club's storied history.
8. Celtic Park – Glasgow, Scotland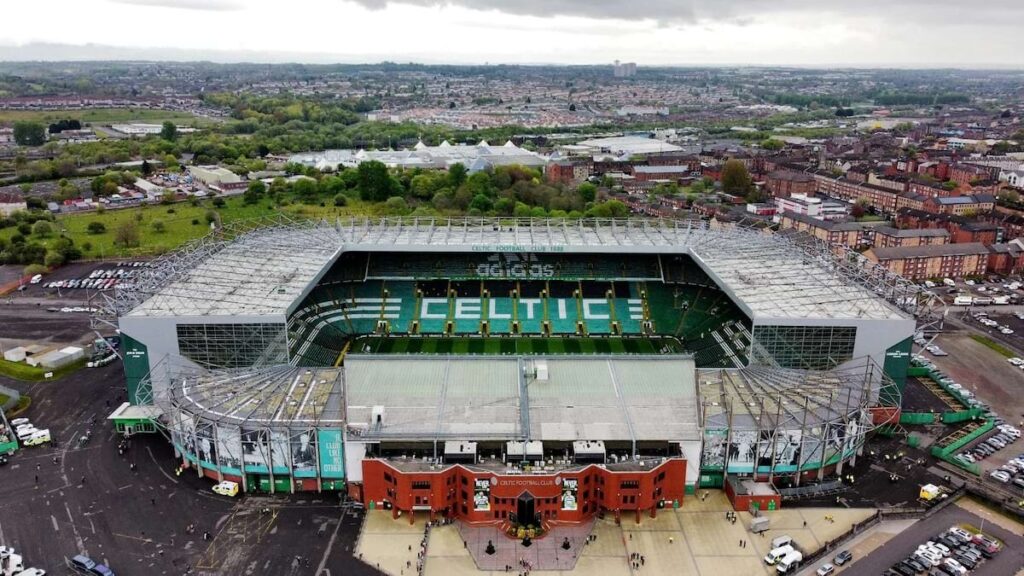 Celtic Park, the home of Celtic Football Club, is known for its passionate fans and rich history. The stadium's classic design and the aura of the "Old Firm" matches make it one of the most iconic football venues in Europe.
7. Johan Cruyff Arena – Amsterdam, Netherlands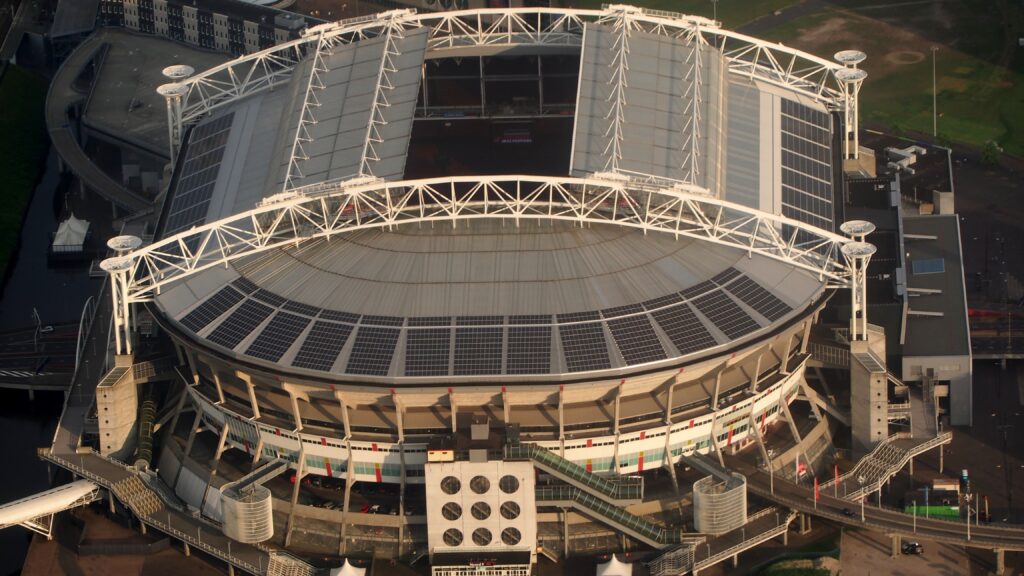 The Johan Cruyff Arena, formerly known as the Amsterdam Arena, is home to AFC Ajax. It's a model of sustainability and modernity. The stadium's retractable roof and LED lighting make it an impressive sight, especially when it lights up in Ajax's colors.
6. Parc des Princes – Paris, France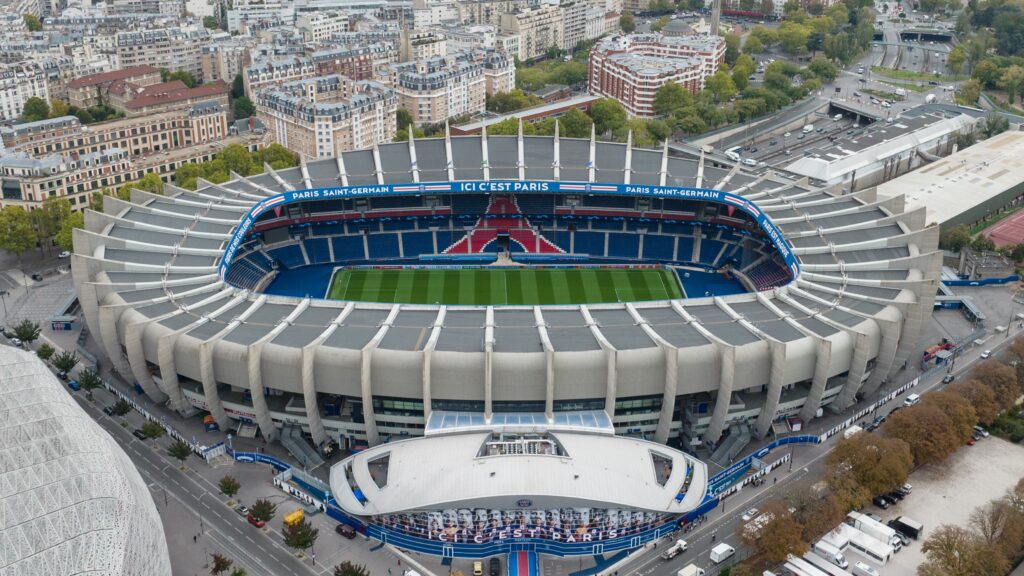 Located in the heart of Paris, Parc des Princes is the home of Paris Saint-Germain (PSG). The stadium is known for its unique circular design and its intimate atmosphere, with the Eiffel Tower as a picturesque backdrop.
5. Estádio da Luz – Lisbon, Portugal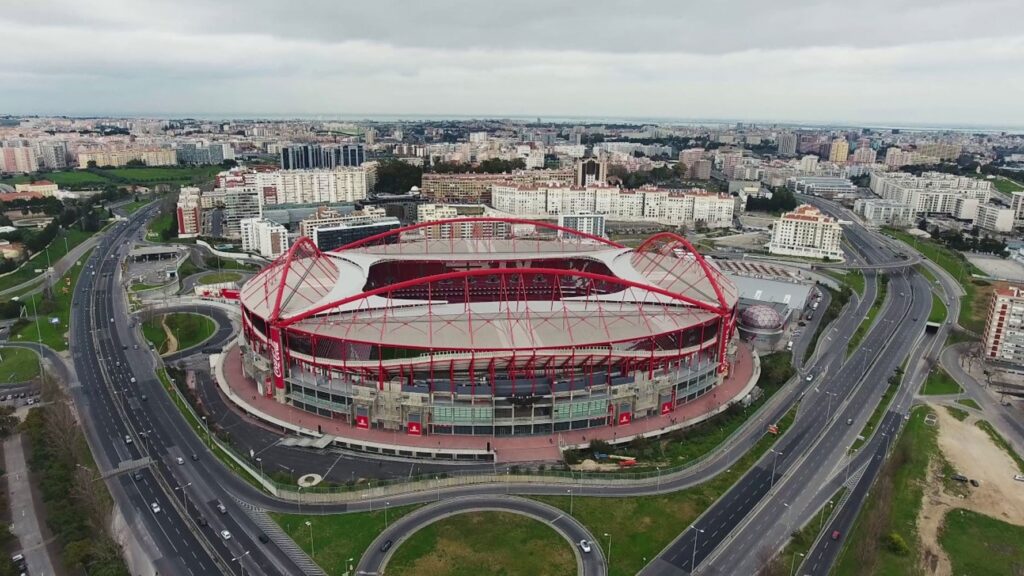 Estádio da Luz, or the Stadium of Light, is the home ground of S.L. Benfica. Its innovative design and ample seating capacity make it one of the most impressive stadiums in Europe. The stadium's name is apt, as it bathes in natural light during the day, creating a vibrant atmosphere.
4. Stadio Olimpico – Rome, Italy
Located in the heart of Rome, the Stadio Olimpico is a true gem. It is home to both A.S. Roma and S.S. Lazio and has hosted the FIFA World Cup, UEFA European Championship, and countless other prestigious events. The classic design and stunning backdrop of the city make it a must-see for sports and history enthusiasts.
3. Wembley Stadium – London, England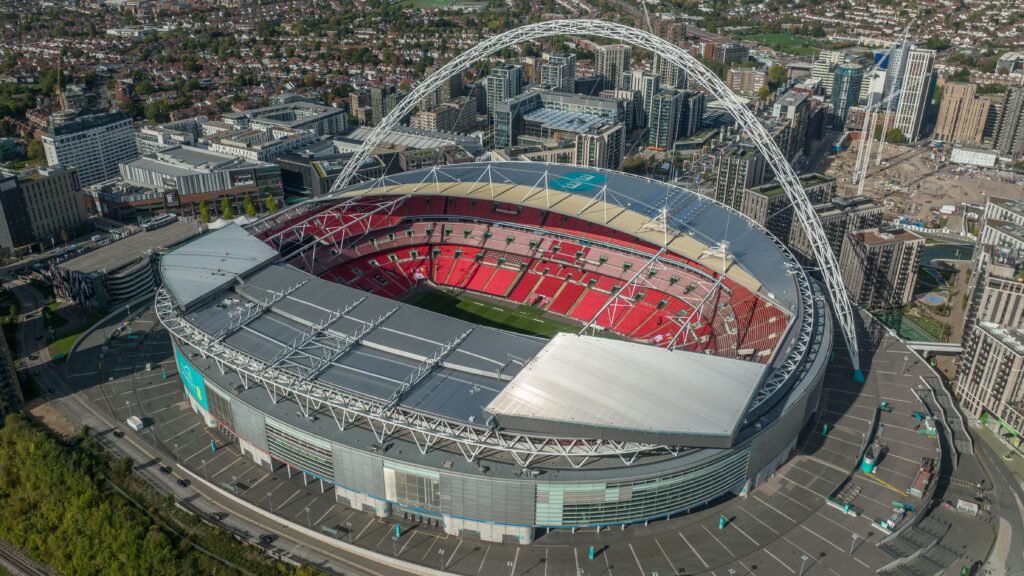 Wembley Stadium is synonymous with football history. Its distinctive arch is an iconic symbol of London, and the stadium itself is a testament to the UK's passion for the sport. Hosting events like the FA Cup Final and international matches, Wembley's rich legacy is palpable.
2. Allianz Arena – Munich, Germany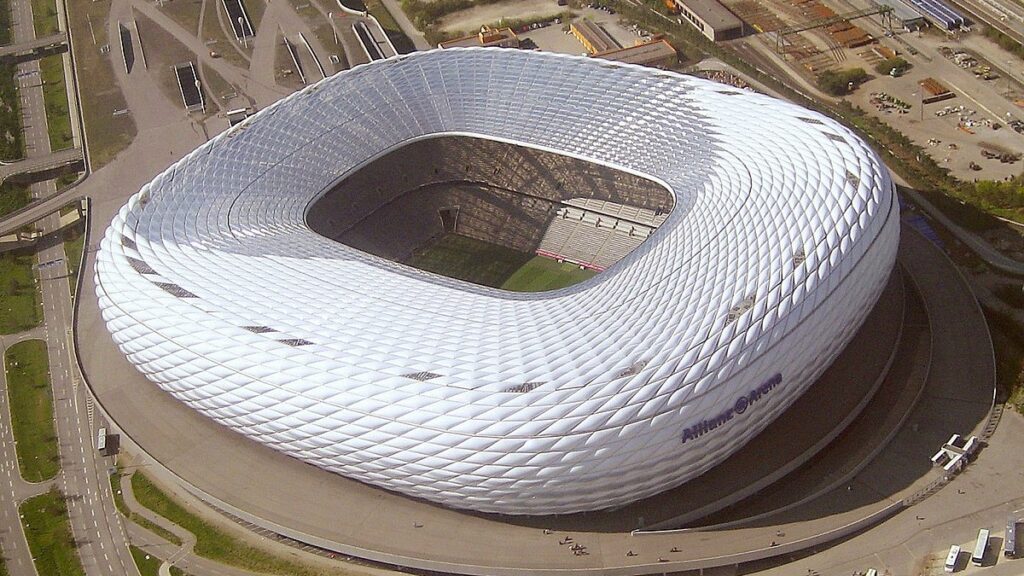 The Allianz Arena in Munich is a masterpiece of modern architecture. Its exterior features a mesmerizing light display that can change colors to match the home team's colors. This stadium is home to Bayern Munich and has hosted numerous international matches and events.
1. New Camp Nou – Barcelona, Spain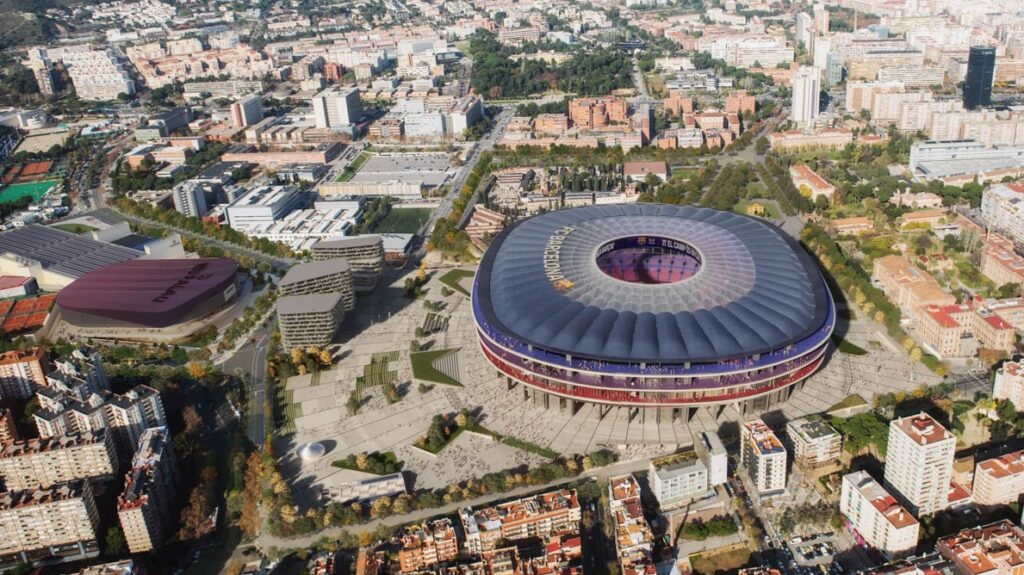 The new Camp Nou is set to grow to 105,000, seating layout will change noticeably and along with it so will all access routes. The stadium will offer improved visibility from all seating areas with its new 47,000 square meter roof ensures that all 105,000 spectators are protected from rain and direct sunlight.