Signal Iduna Park, also known as Westfalenstadion, is a prominent football stadium located in Dortmund, Germany. It is the home stadium of Borussia Dortmund, one of Germany's most successful and popular football clubs. The stadium has several notable features: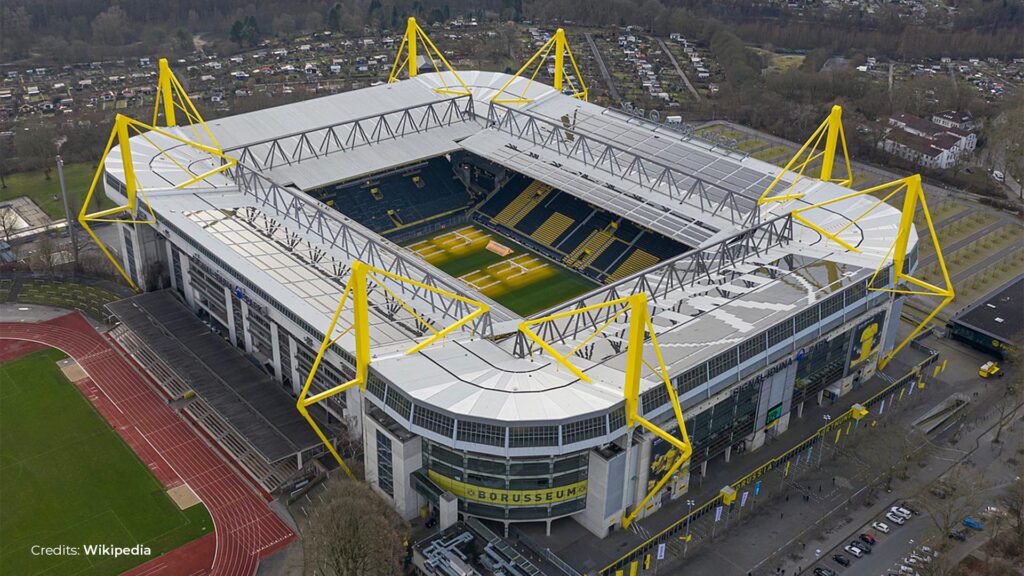 Capacity: Signal Iduna Park is one of the largest football stadiums in Europe. It has a seating capacity of over 81,000 spectators for domestic league matches, making it the largest stadium in Germany.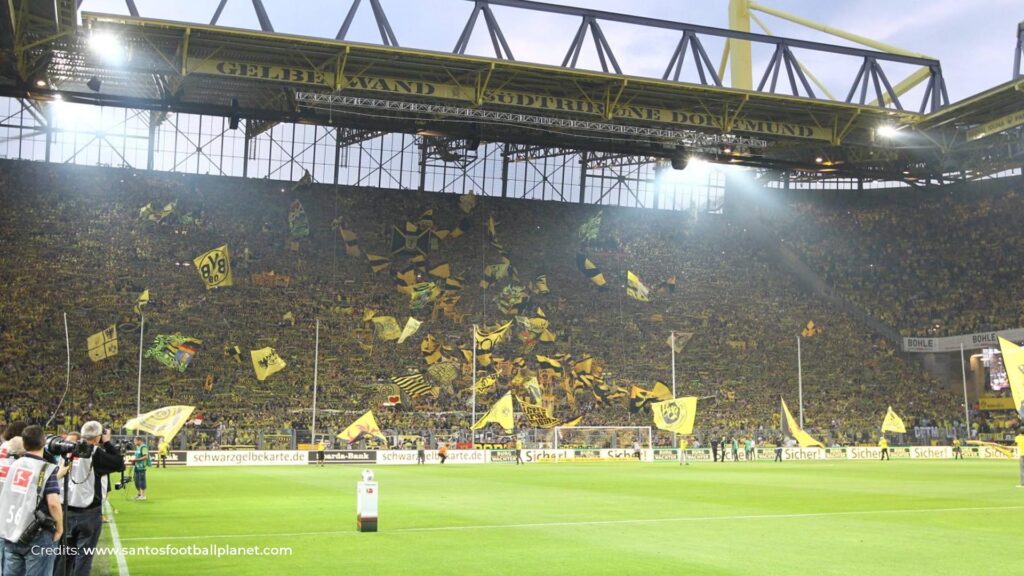 Yellow Wall (Gelbe Wand): The most iconic feature of the stadium is the Südtribüne (South Stand), which is often referred to as the "Yellow Wall." It is the largest terrace for standing spectators in European football, accommodating over 25,000 fans. The name "Yellow Wall" comes from the fact that this massive stand is typically filled with passionate Borussia Dortmund supporters who wear the club's yellow colors.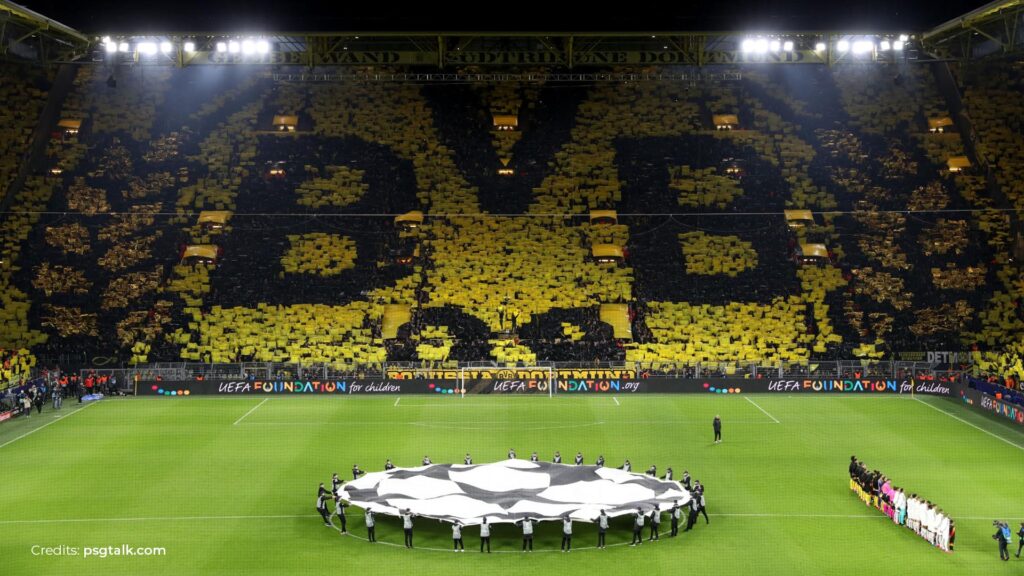 Atmosphere: Signal Iduna Park is renowned for its electric atmosphere during matches. The combination of the Yellow Wall, passionate fans, and the stadium's design creates an intimidating and exhilarating experience for both players and spectators.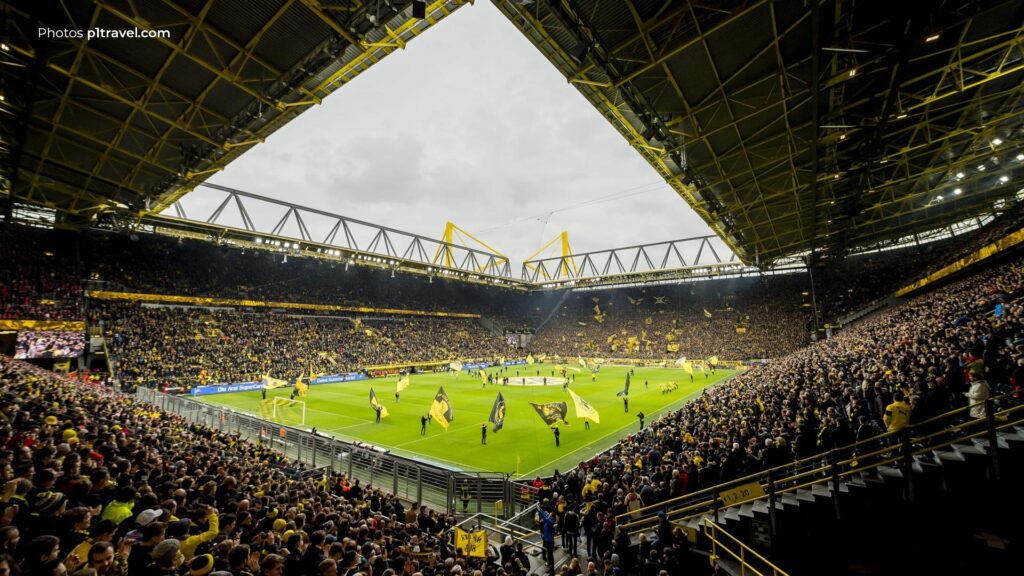 Modern Facilities: While the stadium has retained its historic and iconic South Stand, it has undergone several renovations and modernizations over the years to meet modern standards. These improvements include modern seating, VIP boxes, and state-of-the-art facilities for players, officials, and spectators.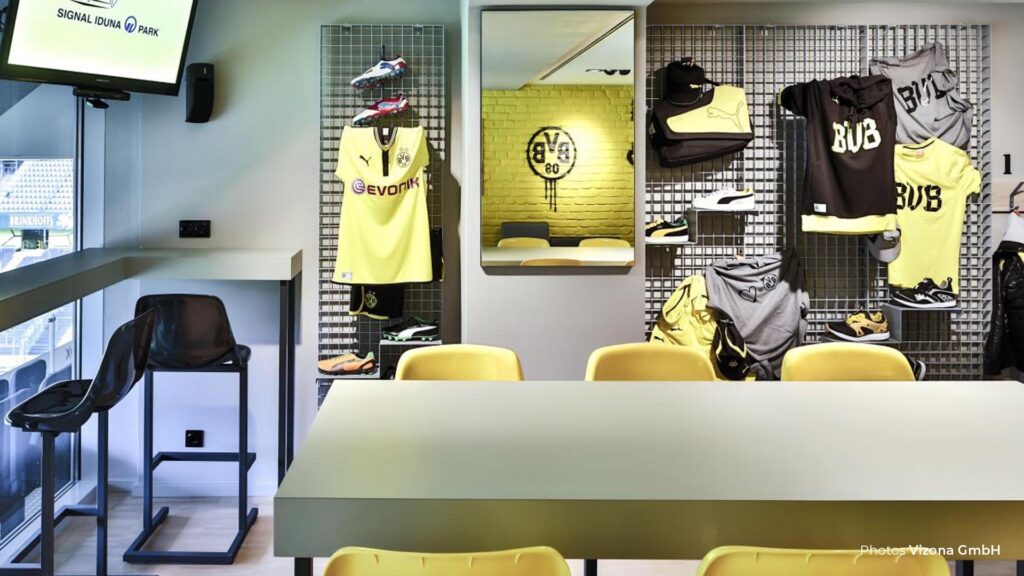 Dortmund Museum: The stadium features a Borusseum, a museum dedicated to Borussia Dortmund's history. It offers visitors the chance to learn about the club's rich history and achievements.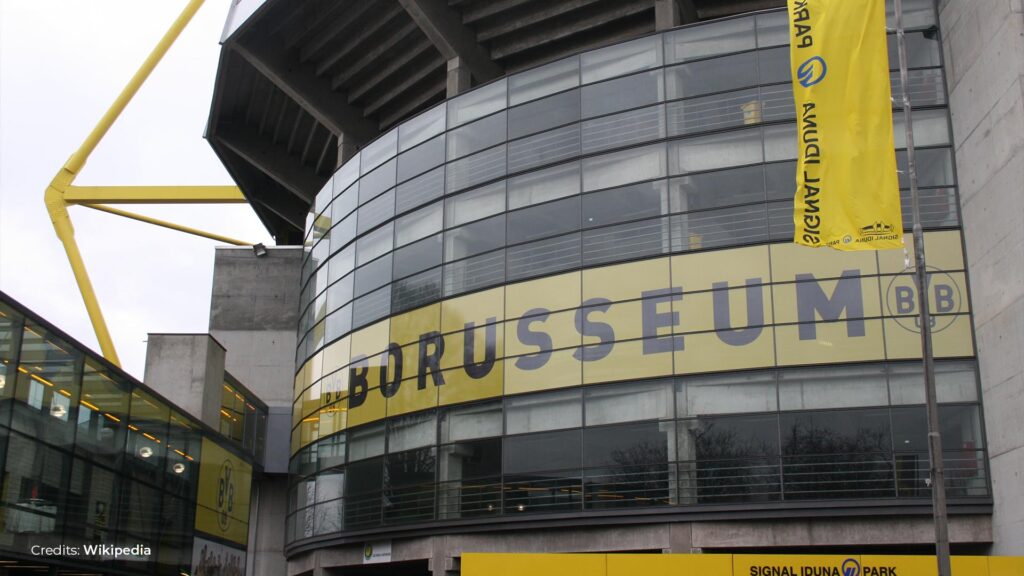 Location: Signal Iduna Park is situated in Dortmund, North Rhine-Westphalia, and is easily accessible by public transportation, making it convenient for fans to attend matches.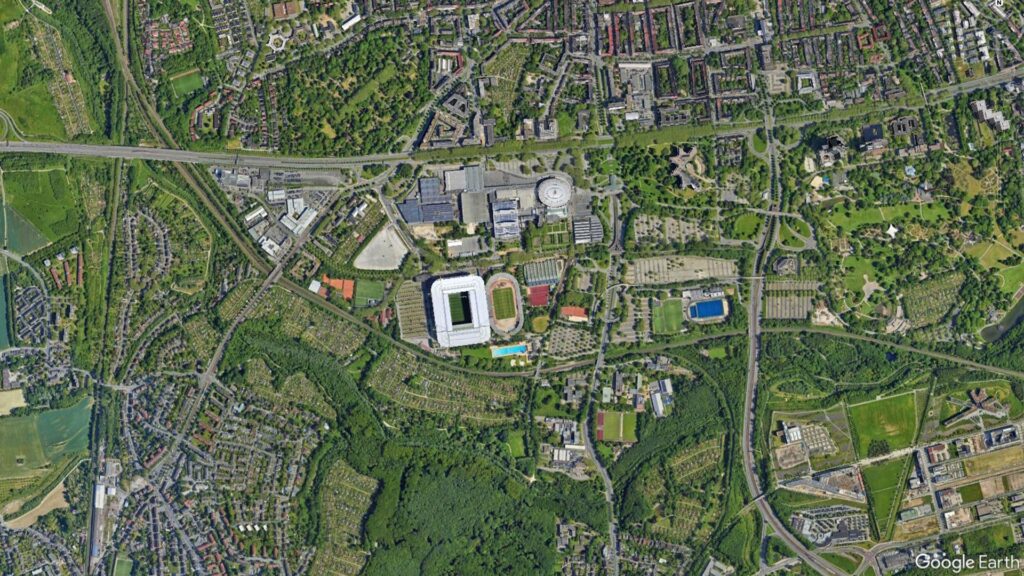 Events: Apart from football matches, Signal Iduna Park has also hosted various other events, including concerts and international sporting events.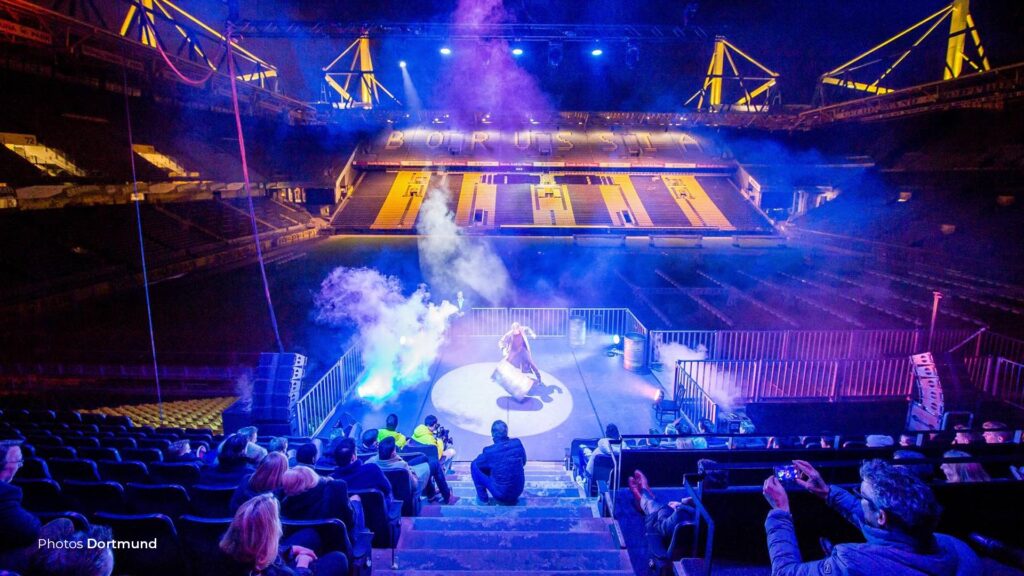 History: The stadium was officially opened in 1974 and has since become a symbol of Borussia Dortmund's success and passion for football. It has hosted numerous Bundesliga matches, UEFA Champions League games, and international matches.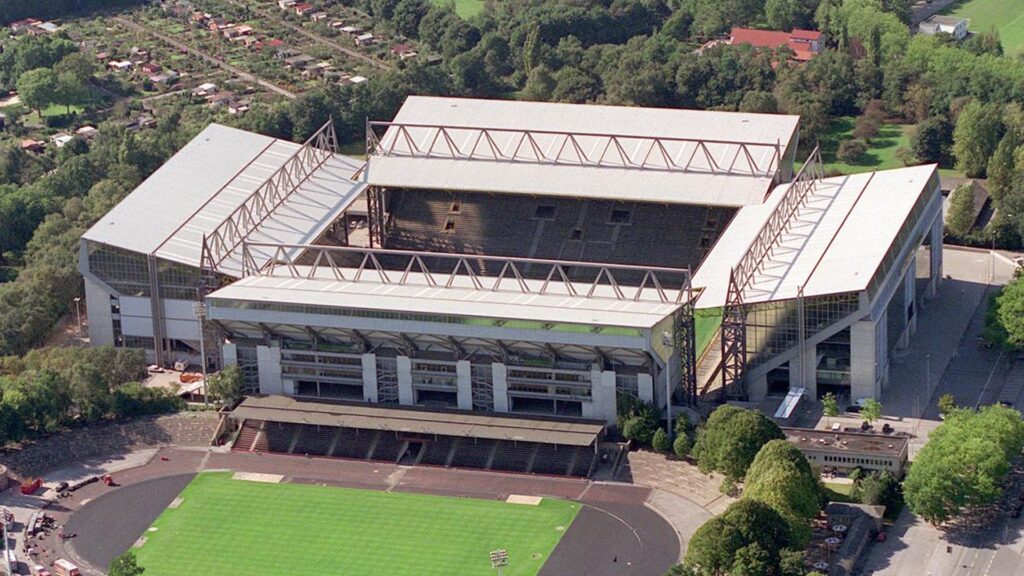 Renaming: The stadium's name has changed several times due to sponsorship deals. It was originally known as Westfalenstadion, then Signal Iduna Park due to a naming rights agreement with an insurance company. The stadium's naming rights may change in the future based on new sponsorship deals.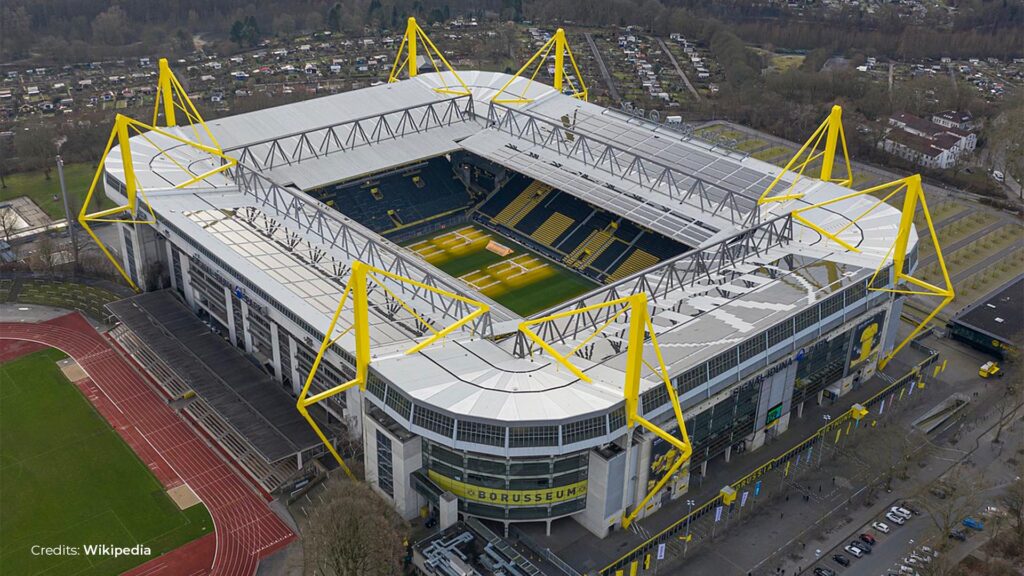 Overall, Signal Iduna Park is not only a football stadium but also a symbol of the strong football culture and tradition associated with Borussia Dortmund and the city of Dortmund itself.