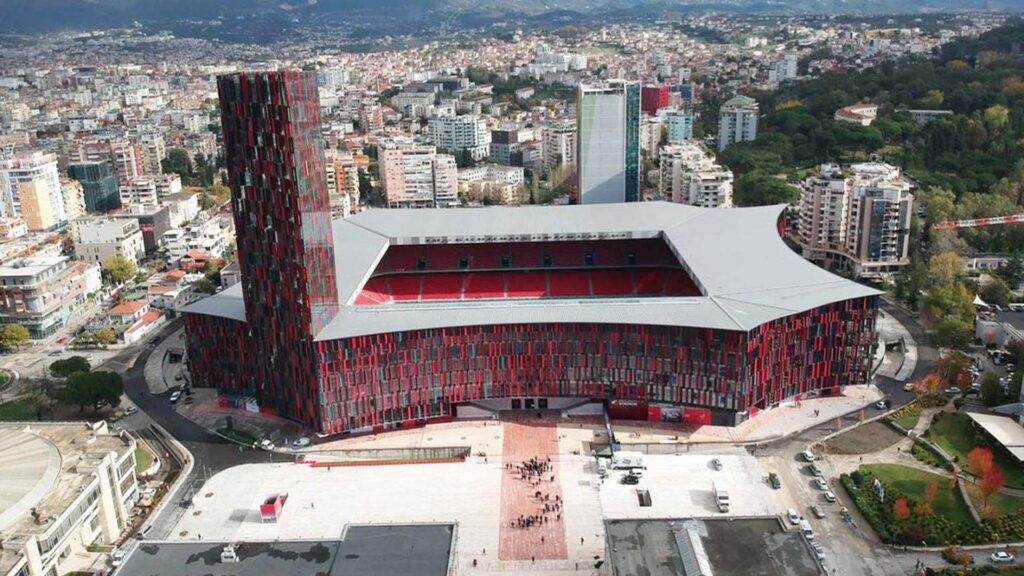 In the vibrant city of Tirana, nestled in the heart of Albania, stands a modern architectural masterpiece that has captured the hearts of football enthusiasts and spectators alike. The Air Albania Stadium, a symbol of progress and pride for the nation, is not just a sports arena; it's a testament to Albania's determination to excel on the international stage. In this article, we'll explore the history, design, and significance of this remarkable stadium.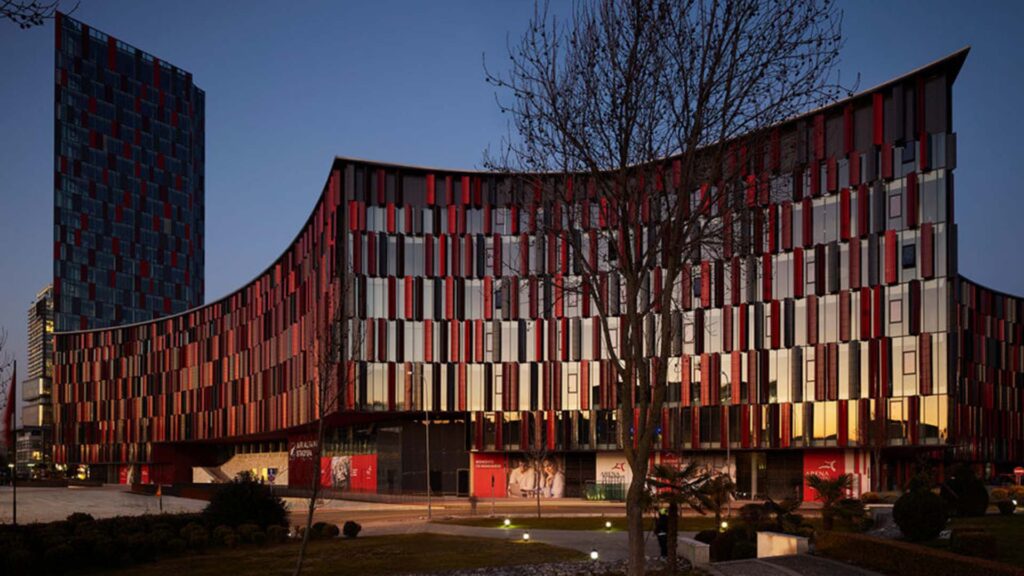 A Rich History
The story of the Air Albania Stadium began with ambitious dreams and meticulous planning. Inaugurated in 2019, it is a relatively new addition to the city's landscape. However, its significance goes far beyond its recent construction. The stadium is the result of a collaboration between the Albanian government, the Albanian Football Association, and the Turkish Airlines subsidiary, Air Albania, which holds naming rights.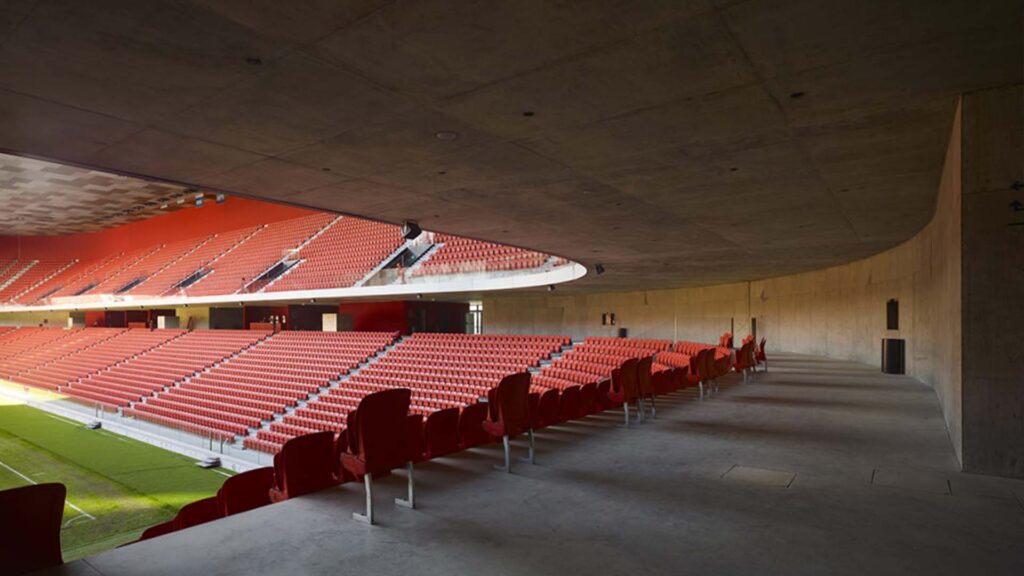 Design and Architecture
The Air Albania Stadium is a true architectural marvel. Designed by renowned architects, it marries modernity with a deep respect for tradition. The stadium boasts a capacity of around 22,500 seats, ensuring a passionate and intimate atmosphere for football matches.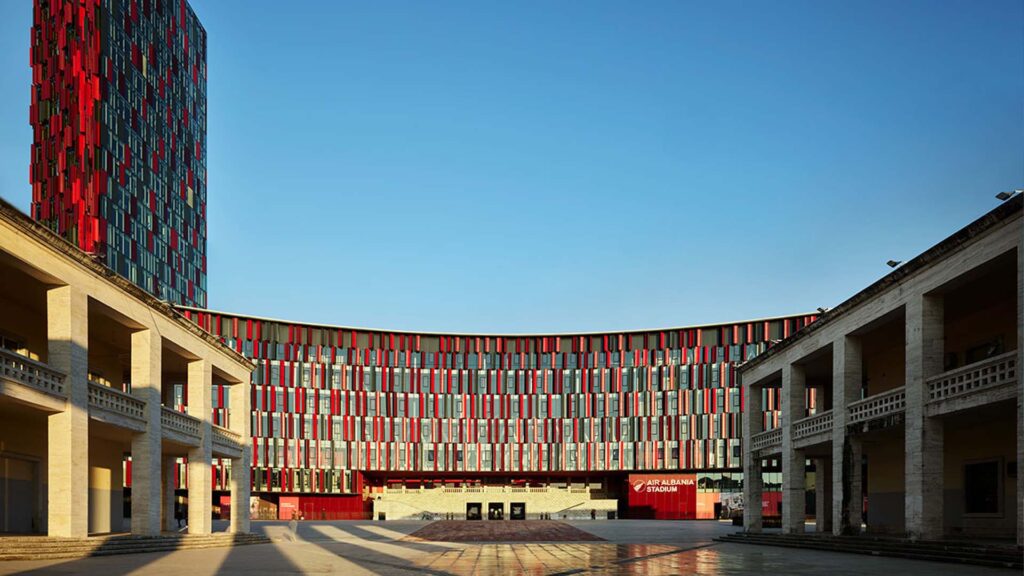 One of the most striking features of the stadium is its unique façade. The exterior is adorned with an intricate pattern of triangles that pays homage to the traditional Albanian folk motifs. This blend of contemporary design and cultural symbolism makes it a distinctive landmark in the city.
The interior of the stadium is equally impressive. The seating arrangement is designed to offer excellent sightlines to the pitch, ensuring that every spectator can witness the action up close. The state-of-the-art facilities and amenities make it a comfortable and enjoyable experience for fans attending matches.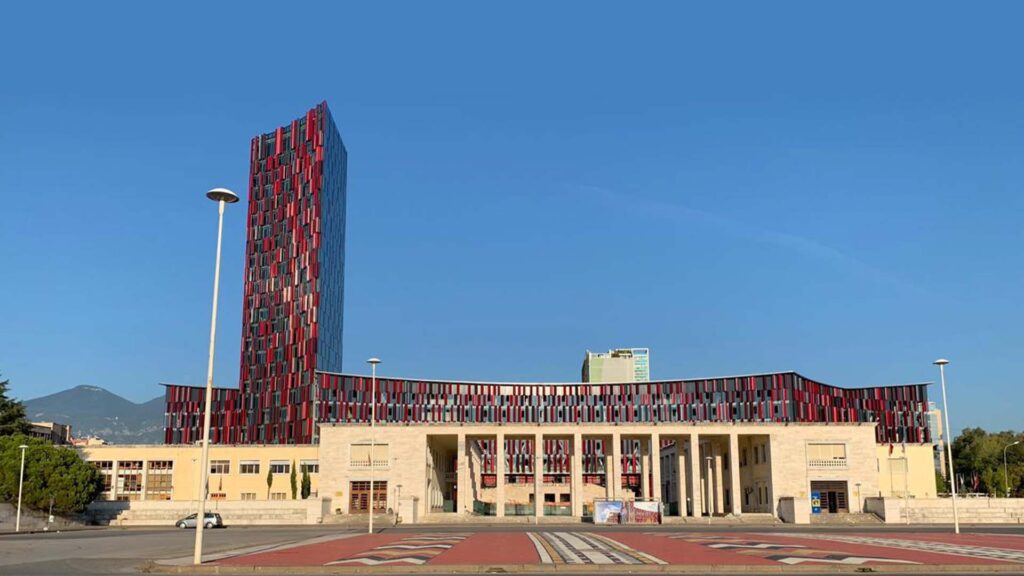 Significance for Albanian Football
The Air Albania Stadium has become the beating heart of Albanian football. It serves as the home ground for the Albanian national football team and the two most prominent clubs in the country, KF Tirana and Partizani Tirana. This dual role as both a national and club football venue highlights its importance in the development of football in Albania.
The stadium has played host to numerous international matches, including qualifiers for major tournaments like the UEFA European Championship and the FIFA World Cup. These events have not only brought top-tier football to the Albanian capital but have also showcased the nation's passion for the beautiful game.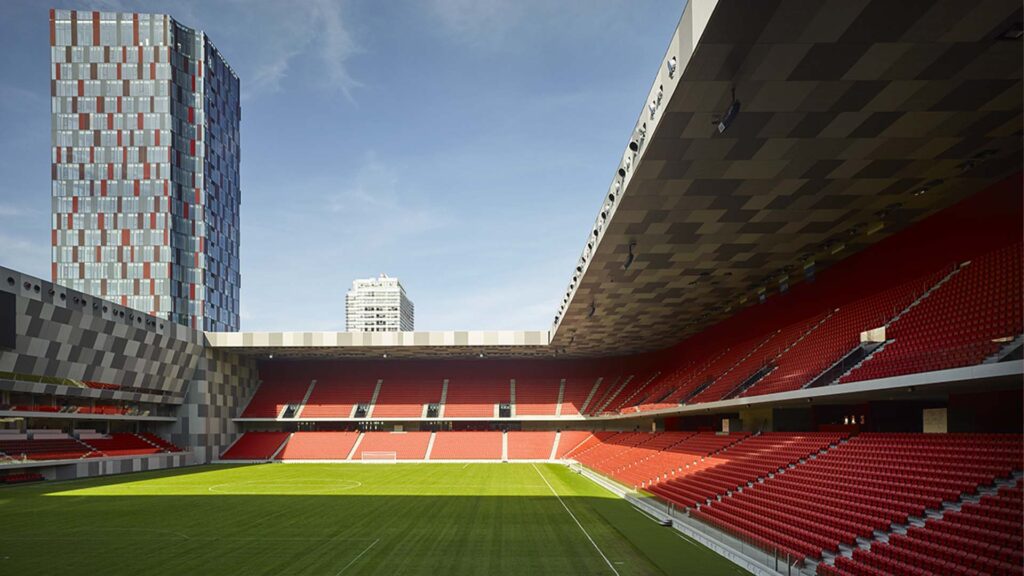 The Air Albania Stadium stands as a shining symbol of Albania's progress, ambition, and love for football. It is more than just a sports arena; it is a cultural landmark, a source of national pride, and a testament to the country's commitment to excellence. As Tirana continues to evolve, this magnificent stadium will remain a cornerstone of the city's identity, welcoming fans and visitors from around the world to witness the magic of Albanian football.